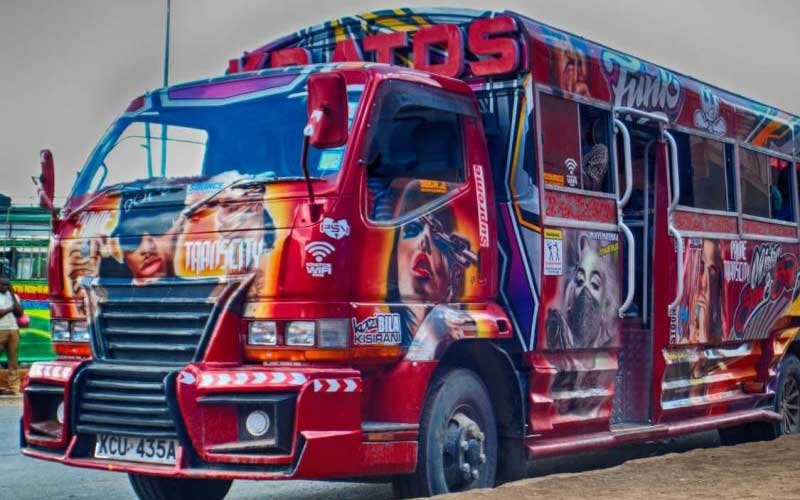 A new mathree dubbed Kratos plying the city centre- Kayole is the latest vibe. This colourful Nganya is named after a video game character from SIE Santa Monica Studio's God of War series.
The arrival of Kratos has now intensified the tough competition on the fast rising route.
Despite being criticised for being copycats, the crew believes they are ahead of the game and nothing will stop them.
One of the crew told Ma3 Culture;
"Despite some of our competitors claiming we are wannabes, we are the talk of town."
He added that, "The look of this mathree is different. It has features that are of a higher quality than our competitors. The sound system, graffiti and bodywork are unmatched."
What's more, it boasts of a smart TV!