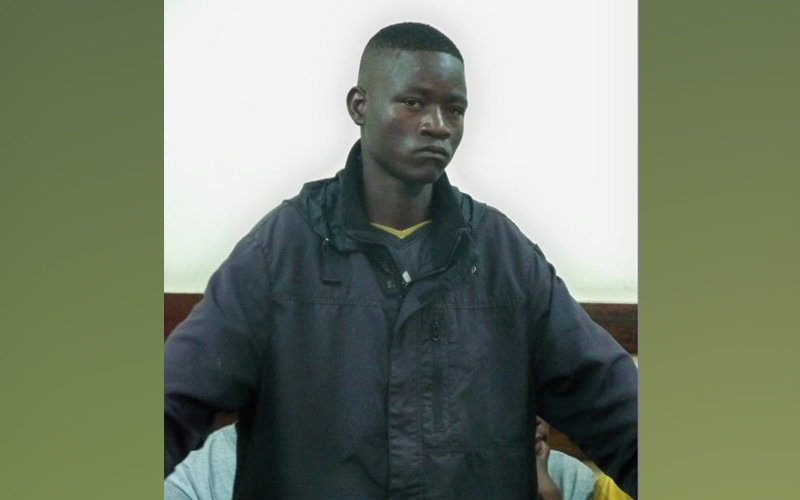 A 29 year old man has been jailed for two years after pleading guilty to trafficking disabled persons.
Paul Rungi was arrested after he was found with a 12-year-old disabled minor on April 8 in Nairobi's Mutindwa area. The court heard that members of public had complained about Rungi's activities which involved taking the minor round the streets in a wheelbarrow begging from well-wishers.
Sometimes the accused would go into hiding then watch from distance as people contributed before showing up to collect the money and vanish.
Rungi was arrested after he left the minor to roast in the sun as he went about his business. In his defence Rungi claimed he was a victim of 'trafficking' himself having been lured into the country by a Tanzanian tycoon. He claimed the tycoon promised him a job only to employ him as a wheelbarrow pusher- taking around disabled people to beg for money.
"I urge court to save other disabled children from Tanzania who are within Dandora, undergoing the same problem."
The prosecution asked court to give him custodial sentence to serve as a lesson and warning to other perpetrators and to be repatriated back to Tanzania.
The trail court ruled: "To serve as a classic example to people who mint money from disabled victims, the accused does not deserve mercy for turning the child who cannot defend himself into slave; I jail him to two years and thereafter be deported.  
"Meanwhile, we can have Tanzanian authorities, with the help of accused, locate other victims and arrest perpetrators and the minor to be taken to a rescue center."