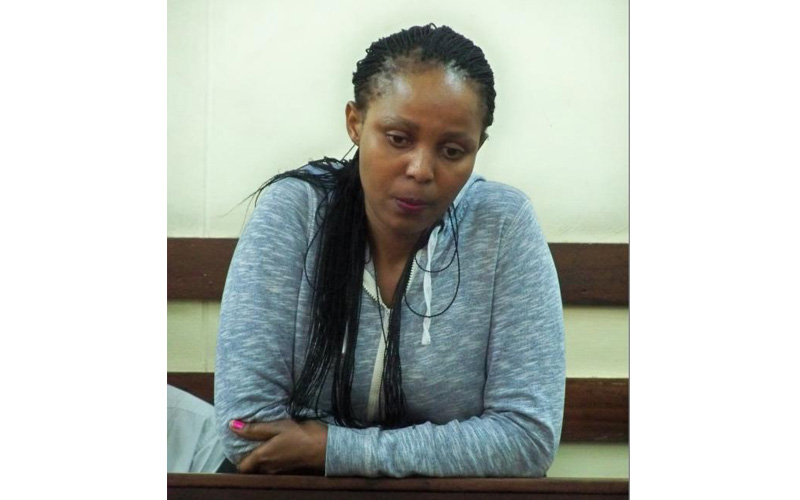 A woman has been charged with stabbing her husband on the chest with a kitchen knife.
Eunice Wanjiku Wanjiru according to court records stabbed Erick Macharia on April 4 at their home. He is still in critical condition.
Police said the couple had been having disagreements with the Wanjiku accusing her husband of having an affair.
Macharia reportedly arrived home on the material day at around 10 pm. The two argued with the accused blaming her husband for their marital problems.
 As they were arguing, it is reported that the accused picked a kitchen knife and stabbed Macharia on the left side of the chest injuring him.
Police said Macharia was rescued by neighbours who heard him calling for help- and was rushed to the hospital.
The attack is said to have left the complainant in serious condition- as the knife struck just around the heart.
He was later referred to Kenyatta National Hospital for further treatment having lost a lot of blood.
 Wanjiku who was arrested by police denied stabbing Macharia.
She told the court through her lawyer that she was ailing from hypertension- and needed urgent medical attention. The court ordered that she be treated — and granted her a personal Bond of Sh300,000. The matter shall be mentioned on April 24.