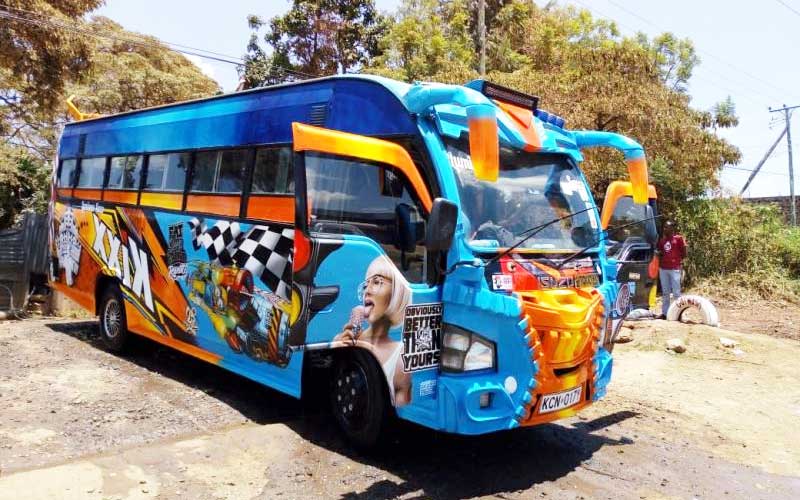 If you are a regular commuter on Ngong Road, you must be wondering what happened to the mathree, Kixx.
Well, we have good news that will really excite you. Kixx is now back and is looking smashing after being in the 'Riko' for some serious make-over.
Even though a number of Nganyas had grabbed the top spots on the route, Kixx's return is already giving them a run for their money.
READ ALSO: Nairobi's hottest matatu: Kixx is kicking it in Ngong
It has retained the sky-blue and orange touch and the new interior looks amazing.
"We have installed a new music system with six best quality woofers and Rockford speakers for quality music" one of the crew told Ma3 Culture.
Kixx boasts of two portraits at the back, all meant to tease rivals on the competitive route.