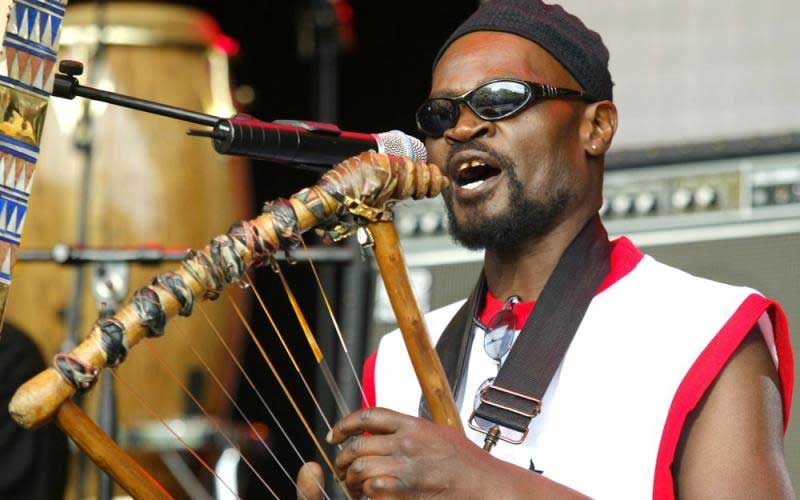 Ayub Seda was born in 1956 in Mombasa although his parents moved there from Kisumu.
Unknown to many, Ayub belonged to the great team put together by Alan Donovan at The African Heritage. With his intention and interest to preserve authentic African heritage through all genres, Allan brought together young Kenyans like Ayub Ogada then known as Job Seda, James Mbarak Achieng, Mickey Ragos, Mildred Awiti, Gido Kibukosya and Gordon Ominde to showcase their creative talent.
The group had musicians, fashion designers, male and female fashion models, fine artists and wood carvers. They also formed the African Heritage Band where Ayub was at his best.
Ayub played the nyatiti, an eight stringed traditional Luo instrument. After the band split he continued doing random performances. With nothing but his nyatiti Ayub booked a ticket to London for individual performances sometimes under the bridges.
He lived rough but endured until he got a breakthrough to perform at the famous WOMAD summer festival. Watching Ayub on show was like retracing our African roots. From his back cloth, kitenge, kente or Ethiopian fabric he was elegant in any outfit.
When he picked his nyatiti he could belt out any sound and sync it with odd chants and crooning to give his audience a unique repertoire. Combining his nyatiti sounds with a backup bass guitar to create what attracted many international music and film producers.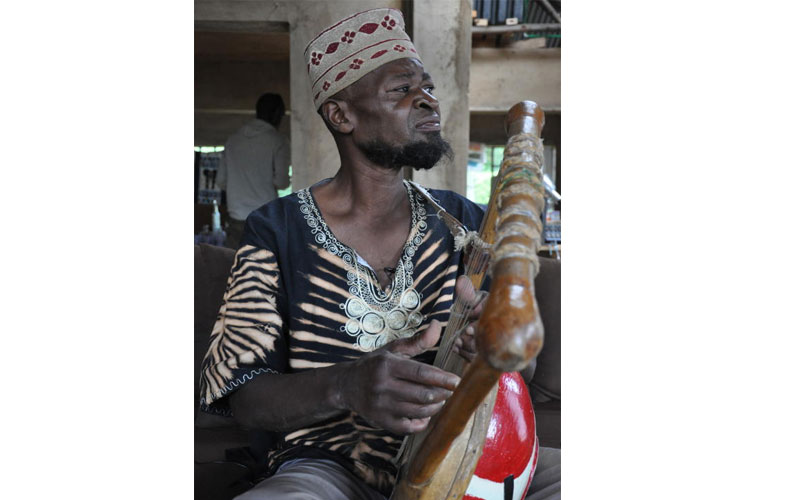 His trademark was his ability to fuse nature with sounds of birds, animals and children in the background. He titled his music on natural things that surrounded him like 'Kodhi' (Seed), 'Koth Biro' (Rain is Coming), 'En Mana Kuoyo' (It's Just Sand).
His style of fusing African ballads, soul and lyrics was just great for movies. As they say, music transcends borders, his song 'Koth Biro' was adopted as a soundtrack in 'The Constant Gardener'.
Ayub also acted in great award winning movies like 'Kitchen Toto' and 'Out of Africa.'
In London 1993, Ayub recorded 'En Mana Kuoyo' in 1993. He also performed at the Rome Colosseum, one of the biggest performing stages in Europe.
An actor and musician Ayub was in the cast of 'Out of Africa' (1985), Kitchen Toto (1987) and Kuki Galmann's 'I Dreamed of Africa' (2000). His climax came when he was acknowledged by Kanye West in his album 'Ye'.
Although Ayub wined and dined with kings he was a down-to-earth person who would be comfortable with the common man as he would the high and mighty.
Ayub retreated to Kisumu away from the hustle and bustle of the capital city where his family say they woke up only to find him dead on his chair.
Kenya's greatest but unknown musician who had put his country on the international map had "dropped his nyatiti'. May he rest in peace.