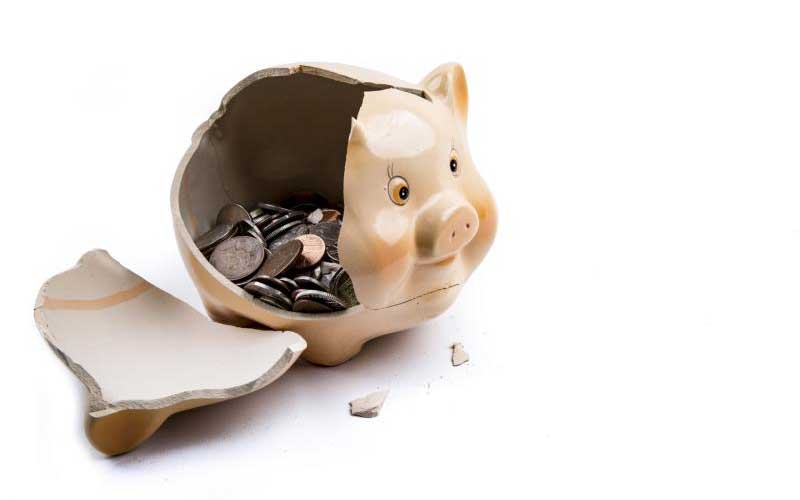 December is characterised by overspending and extravagant merrymaking. That's why January always seems like two months rolled in one.
There will be brokenness, excessive borrowing and gnashing of teeth, as people dodge landlords, school principals and owners of the corner duka, where the kitabu ya deni has to be reconciled.
Here are 10 reasons some will still be stuck in shags bila bus fare back to the city next month:
1. Salo iko ndani by 20th 
Some workers of the world take leave as early as December 1, and all they do is travel upcountry early to kick-start the festive season.
By the time salaries are wired to their bank accounts by 20th, they would already be surviving on overdraft. By New Year, they would have spent all the money with a whole month still staring at them in the face!   
2. Shags pacho!
Waiting for New Year in shags is a financial disaster, as you will spend all your cash with freeloading relatives, who would try to convince you to go for the village MCA seat come next elections.
But in reality, they are just flattering you to loosen your purse strings. 
3. Acting like Mhesh 
Dishing out money you earned as end-of-year bonus, is one way of behaving like a Mhesh, yet you're just an intern in the accounts department.
When January knocks, you will be alone dealing with fare issues, which by this time could have tripled. The Mhesh then returns to his city house only to find two extra padlocks on the door.
4. From Nai with furniture 
Some people are fond of travelling with their expensive furniture and electronics to the village during the festive season.
These guys stress themselves showing off "their achievements" that they cannot afford to travel without them. However, moving such items using public transport can dent your pocket so badly, surviving January would be a miracle.
5. Adult day care
Whether in shags or back in the city, some rural folks are fond of seeking accommodation, especially those who prefer pitching tent with their "urban relatives" to watch TV, eat rice, or connect for the potential job or college prospects.
This leads to great financial strain and draining of resources like electricity, water and the sewerage system.
6. Playing Bill Gates
Some show-offs hire cars, drink and eat food that their palates are not familiar with, and spend on other things that momentarily prove they're doing well.
However, they soon realise they are operating on empty...in Njaanuary. 
7.  No piggy bank
Many people have the audacity of squandering all the money without considering January is a hardship month. Some eat like there is no   tomorrow.
Reality checks in come January. And with KCPE results out, the demands for school feels and other needs in January can drive you crazy!
8. Devil's workshop
An idle mind is said to be the devil's workshop. Taking leave early means a lot of time to kill, often in pubs drinking, touring expensive places or hooking up with mpango wa kandos. These are costly hobbies.
9. Shop till you drop
Many people buy things they don't need and the result is a bloated budget, more unnecessary goods and no cash. What was the need of the Christmas tree for one day?
10. Guest of honour
Shags folk would demand you be the guest of honour at a harambee for a dude who wants to take a wife to the polytechnic for a tailoring course.
But the woman later elopes with the lecturer after clearing, thus rendering your contributions meaningless! You will be invited to every function and asked to "leave something for the family".    
 Would you like to get published on Standard Media websites? You can now email us breaking news, story ideas, human interest articles or interesting videos on: [email protected]