Reclusive city billionaire Mike Maina was nowhere near the recent demolition of residential houses in Kayole Nairobi where he was claiming more than 20 acres of land.
Maina, the owner of Marble Arch hotel off Tom Mboya Street and Pelican Signs, is so private, no photo of him was in the public domain. When former Roads minister Franklin Bett condemned Maina's eight-bedroom home valued at over Sh100 million in Spring Valley, Nairobi for being on a road reserve and earmarked it for demolition in 2010, the businessman did not appear in public to protest as is normally the case.
Maina sent his lawyer, John Mburu, to a press conference before suing the State. The Environment and Land Court awarded him Sh712 million compensation in 2017. 
Some fairly famous people, the Mainas of this world, are so reclusive, fuelling speculation about their private lives. If they are celebrities, their elusive games with the paparazzi can wear them thin. Some lock themselves in leafy suburbs, whereas others go for beefy bouncers to ward off pesky nuisances.
Many a recluse cut down to their bare essentials are eccentric, with their publicity-shy selves fashioned from their variegated personalities. Apparently, there are more reclusive women than men. 
Mike Maina
Mike Maina, for instance, shields himself from the world. He prefers communicating through written notes passed on by messengers, just like American billionaire, the late Howard Hughes, who ran his multimillion-dollar hotel and airline empire through copious notes passed on by Mormon bouncers guarding him.
Maina also rarely returns media calls for interviews, clarifications or "to set the record straight."
It was therefore interesting to see him field questions from NTV after Governor Mike Sonko's nasty and public insults over the Nyamavilla demolitions.
One thing is clear though: You can't be a recluse if you're poor. A beggar, for instance, has to invest in lack of shame and put a bowl out on the street for alms. You can't be a recluse if your work involves ferrying potato sacks from Wakulima Market.
Maina runs Muthithi Investments Ltd, which got court orders to demolish the houses in Kayole. He operates from the fourth floor of Marble Arch and never returns calls from media houses.
James Kanyotu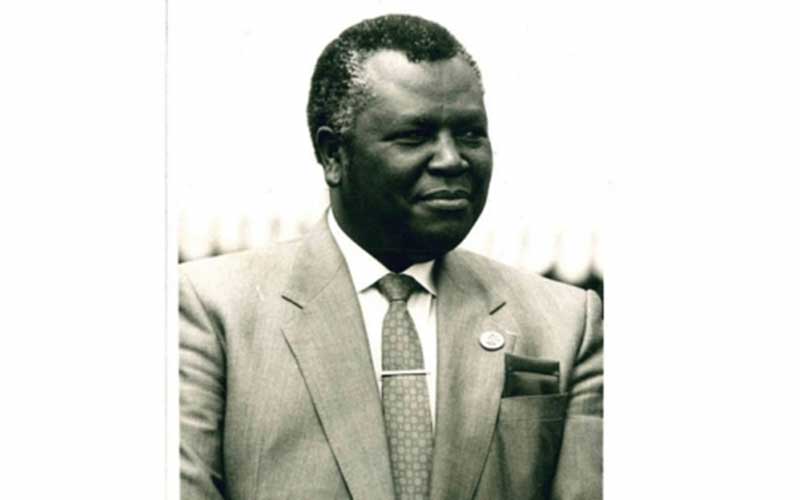 While the bulk of reclusive people are mostly the filthy rich guarding their private lives from the madding crowd, Kenya has had its slew of the reclusive: the late spymaster James Kanyotu, for instance, was not known to the public despite serving as head of the Directorate of State Intelligence (today's NSIS) for 27 years and two different presidents.
He was rarely photographed. He hardly appeared in public and when he did, only a few knew who the burly figure in ill-fitting suits was. Kanyotu's cover was blown by the Goldenberg Commission of Inquiry that summoned him to testify in 2003.
It emerged that the tall burly man was one of the founding directors of Goldenberg International, alongside Kamlesh Pattni. Besides spying, he was a wealthy multi-million businessman with interests in listed companies, hospitality, insurance, banking, aviation, security, property and real estate, tea and coffee, manufacturing, healthcare and large-scale farming.
Before Goldenberg, no photos of Kanyotu existed in public domain. Kanyotu died in 2008 and his family got embroiled in inheritance tussles, further exposing the man who had it all under wraps.
Jimi Wanjigi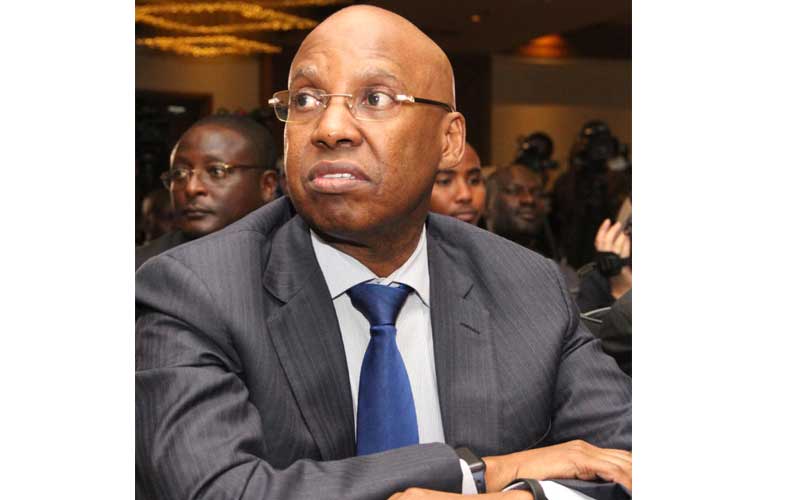 Then there is billionaire businessman Jimi Wanjigi, who was so reclusive, even as he flexed soft State power while doubling as a go-between in multi-billion shilling deals involving foreign investors.
For ages, media houses did not have his photos as most photojournalists and even experienced editors, did not know how the son of a former Cabinet minister looked.
He stepped into the limelight following the assassination of businessman Jacob Juma, who was also an in-law of his. His photo was taken at the Lee Funeral Home and he was even interviewed about Juma's murder.
Jimi became a regular media fare after that, when he aligned himself with Raila Odinga's presidential campaign last year.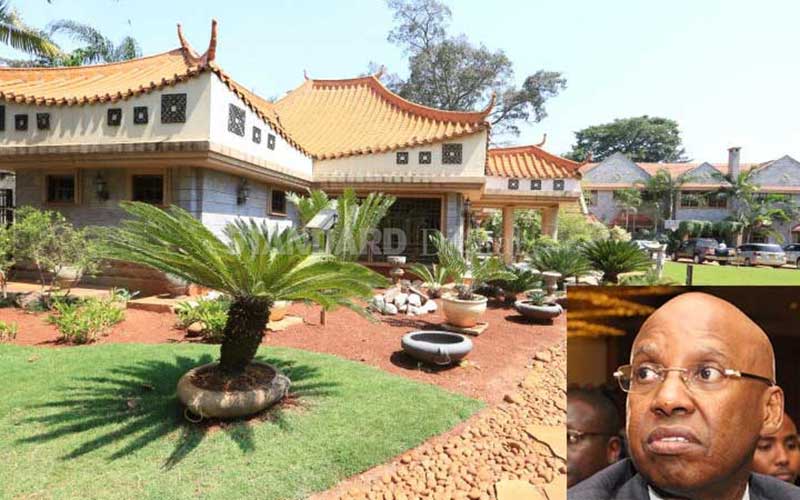 Francis Mburu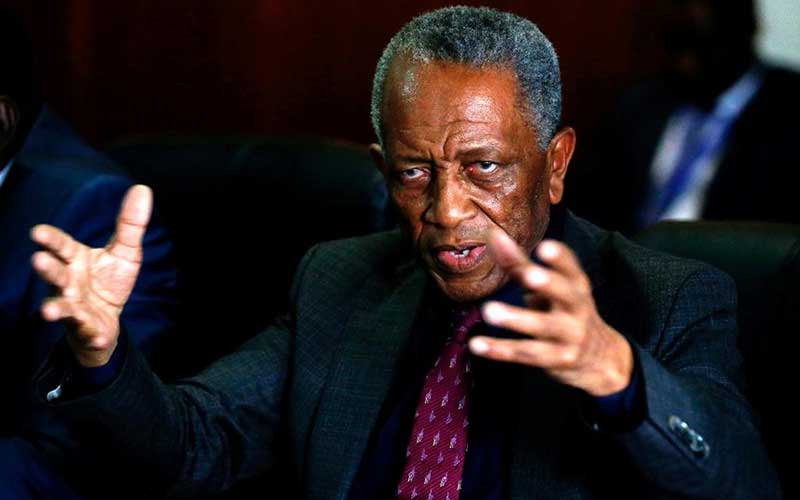 City billionaire businessman Francis Mburu operated for decades from the fringes until the Ruaraka land saga played out in the media, and he was summoned by the authorities for interrogation regarding the land's Sh1.5 billion partial compensation for his 13.5 acres on which Ruaraka Secondary and Drive Inn Primary schools were built.
The parcel was part of his 96 acres acquired in 1981 "when I was 31 years old". He claimed that he sold 40 acres from that huge chunk for half the actual value.
Mburu was also paid Sh1.8 billion out of Sh2.4 billion he sought as compensation for the 34 acres on which 196 housing units for the General Service Unit officers were built.
Before then, few knew the businessman who runs 50 companies and he acknowledged as much: "I don't show off. Do you know me? I am a down-to-earth person, but they are hurting me for nothing…I am not a billionaire, but I am a rich person…not very rich, just a man on the streets," said the man who also appeared before the Senate committee that was probing the land deal.
Pius Ngugi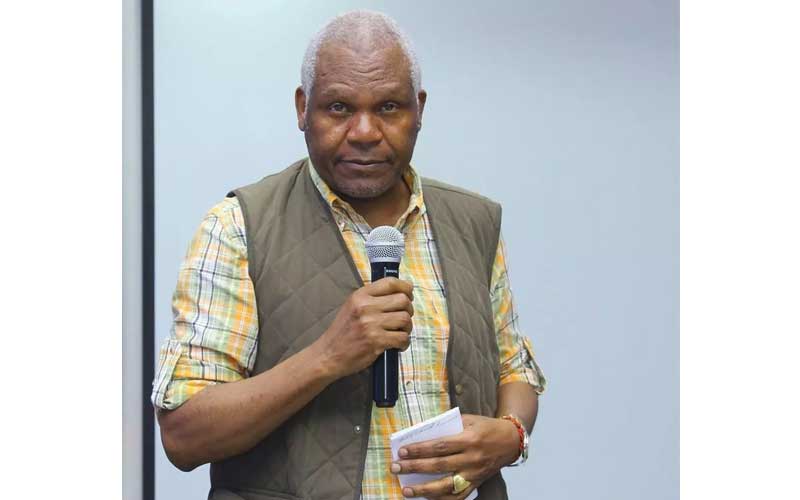 Few knew how billionaire Pius Ngugi, another recluse, looked like, apart from those who watched movies in local theatres. Ngugi was once filmed at his Thika Coffee Mills that was broadcasted by Kenya Newsreel before the screening of Crimson Tide starring Denzel Washington in 1995.
Outside movie theatres, Ngugi would later be exposed following domestic shenanigans with Nairobi Woman Rep Esther Passaris who took him to court for upkeep in 2003.
Ngugi also went to court in 2011 accusing Passaris of financial coercion. But before the case was heard, Ngugi sought a court order blocking any publication or press coverage of the matter, arguing that previous proceedings between him and   Passaris attracted intense and harmful intrusion into their privacy.
But his photo was never in the public sphere until 2014, when he was sued by another woman, Lynette Lucy Buddery, for failing to pay their daughter's school fees in time. Ngugi told the court that he had met his obligation by providing for the material needs of the daughter.
Before then, Ngugi was a wealthy businessman with interests sweeping across insurance, real estate and property, coffee farming and processing, winery, ranching and nut processing - his Kenya Nut Company controls a tenth of the world's market. He also once held the Volvo franchise in Kenya.
Dicky Evans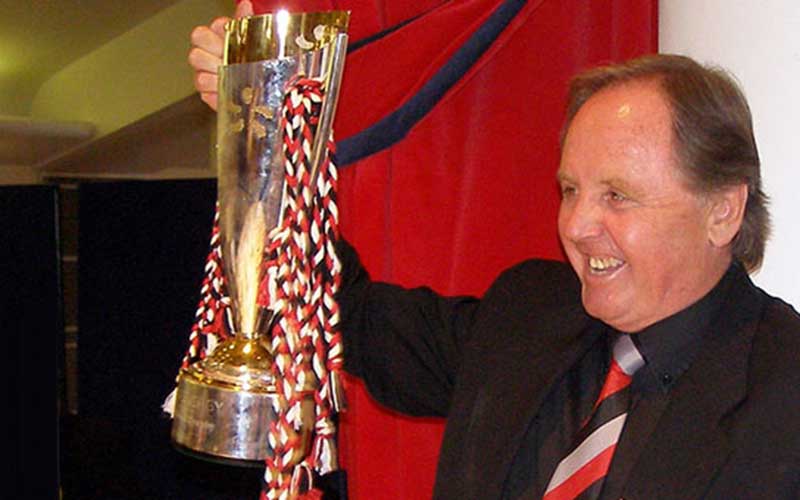 Tycoon Dicky Evans is known as the owner of Hemingways Watamu, Hemingways Karen and Ol Seki Mara hotels.
The avid golfer who is in big game fishing was once the Kenyan rugby captain in the 1970s enroute to owning UK rugby team Cornish Pirates.
While his businesses, including Homegrown, a horticultural concern (which was sold and renamed Flamingo Holdings), are in the limelight, Evans, a dam and construction engineer now 75 years old, steers clear of unwanted publicity.
Daniel Gachukia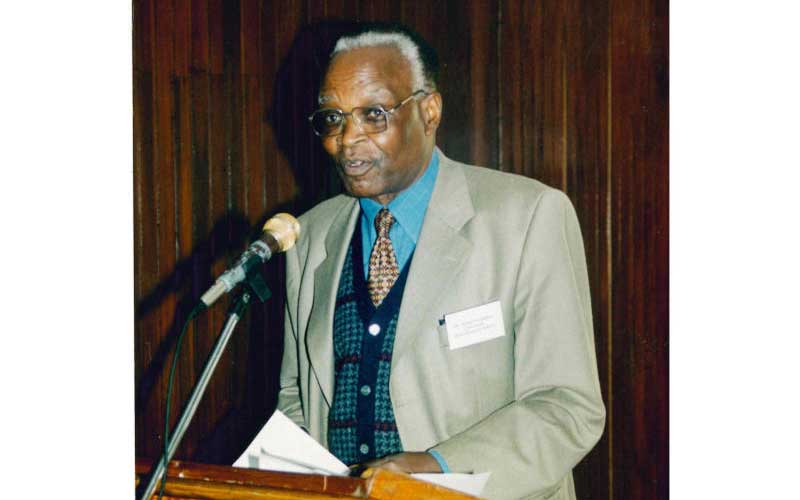 Mike Maina, James Kanyotu, Jimi Wanjigi, Francis Mburu, Pius Ngugi, Dicky Evans and even Ambassador Daniel Gachukia, the founding director of the eminent Riara Group of Schools, are just samples of reclusive Kenyans, whose covers are blown much to their discomfiture. But there are several others.
Africa Nazarene University psychologist James Mbugua says being reclusive boils down to someone's personality type, of which there are four: melancholics, sanguines, phlegmatics and cholerics.
"Most reclusive people are generally melancholics. Melancholics do not want limelight, so you will never notice them," explains Mbugua, adding that they make the best workers as "they are normally analytical, very perceptive and clever."
But people who are extremely shy, Mbugua explains, may be suffering from personality disorders, and this can only be established after mental evaluation before psycho-therapeutic care is recommended.
This is quite telling. Kanyotu, for instance, rarely worked from the headquarters of the Special Branch at Kingsway House along Muindi Mbingu Street.
Instead, he preferred running his affairs from his 70-roomed mansion in Redhill, Tigoni, now famous as the Sovereign Suites, whose extensive wood panelling is indicative of his love for timber. 
Kanyotu, shadowy and self-effacing, toiled and bowed out as he had come: a total enigma. In retirement, he held the most intimate secrets of the Kenyan government before his death at 71 in 2008.
Erastus Mungai
Former Rift Valley Police boss James Erastus Mungai is the other recluse who operates from his Engashura Farm in Nakuru. His aversion for publicity has been well documented. He has turned the expansive former colonial farm into a hub of commercial breeding of horses and dairy cows.
Now bending his 90s, Mungai was a towering figure in the Kenyatta regime, until Jomo died and Mungai became a target of the State and after a brief exile, returned to a life of quietude.
Would you like to get published on Standard Media websites? You can now email us breaking news, story ideas, human interest articles or interesting videos on: [email protected]