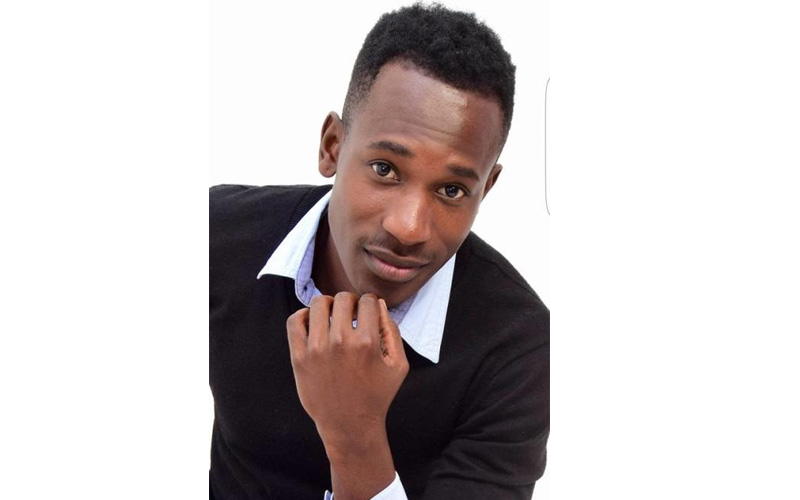 Celebrated ohangla crooner Musa Jakadala has for the first time come out to clear his name, which was linked to a strange sexually transmitted infection in Migori County.
Jakadala, whose real name is Moses Odhiambo, has stated that he has nothing to do with the mysterious disease which broke the internet three weeks ago, and that any association with his name could be due to his growing brand in the music industry.
Jakadala says it is disrespectful to be linked to a sexually transmitted infection, adding that neither him nor his band members have been afflicted by any STI.
The infection, which has not been officially confirmed by health experts, has been nicknamed 'Jakadala', with a section of the public attributing it to the singer.
Social media was awash with gory pictures of infected male private parts, alleging that they were symptoms of the mysterious infection.
Migori County Health CEC Iscar Oluoch said such an infection has not been reported in the county, and that one suspected case reported at Migori County Referral Hospital was that of a man suffering from penile cancer.
"These are just rumours. Nobody has been diagnosed with such a disease. But we have nevertheless dispatched our officers to find out more about it," Oluoch told journalists.
Residents who baptised the disease 'Jakadala', claimed that a man contracted the STI after having unprotected sex with a Ugandan girl at one of Jakadala's concerts in Migori.
"When he discovered the disease was persistent and looked more dangerous that common STIs, the man regretted ever attending Musa Jakadala's concert," claimed a resident.
It was from these comments that the residents called the disease 'Jakadala'.
Jakadala is currently a hot topic in Nyanza region and the country at large, with medics working round the clock to allay fears of any outbreak, even as they try to locate anybody who has reported any strange infection.
The singer said he will ride on the fame because "in Kenya, names of so many things are derived from people or things which are trending, and it is true that I have recently been trending because of my hit songs, so I take it positively."
He however termed the allegations of the STI outbreak as the work of rumour-mongers who are out to create fear among Migori residents.
According to the Hera Remo hitmaker, he has performed across the country, including at several concerts in Migori, but has never heard of the disease.
"I think someone may have contracted a common STI, blew it out of proportion and associated it with my name," he said.
He promised that should medics confirm the outbreak of the disease, he would team up with the health department to create awareness about the disease through his music.
Would you like to get published on Standard Media websites? You can now email us breaking news, story ideas, human interest articles or interesting videos on: [email protected]