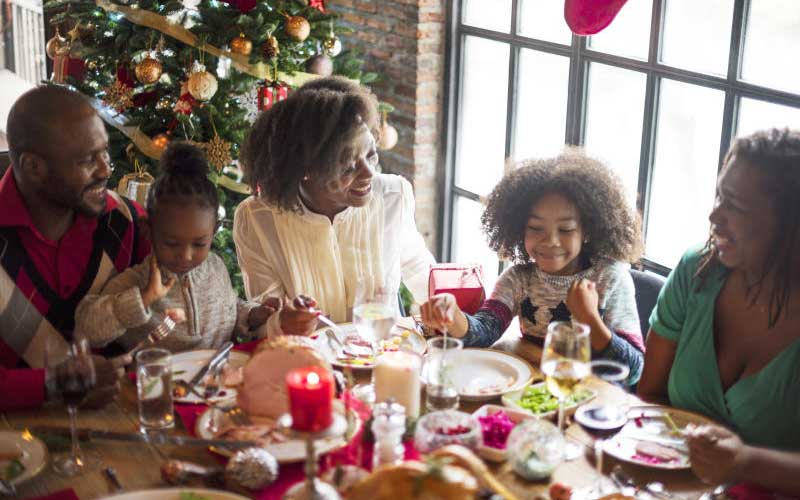 Christmas is hard on widows. They shoulder the financial, social and psychological burden of dealing with the demands that come with the festivities. And there are very few social settings for them to enjoy the season.
Those in urban areas feel the emptiness of being left alone as paired couples head to shags. Then there is the depression that comes with festivities, frosty relations with in-laws and awkwardness in social interaction, besides little or no prospect of remarriage for some.
Gladys Achieng, 32, from Ugenya became a widow at the tender age of 18 in 2004 and Christmas for her is a time to work and search for school fees.
"I started struggling because there was no one to support me. I was young and there were wrangles because my family wanted me to go back home, but my husband's family was not welcoming and they took everything from me - two cows, my sofa set and bed.
"I used to sleep on a mat they left me with in my grass-thatched house, knowing at some point it will fall into ruin and come tumbling down. When that eventually happed, I had to move out. I refused to be 'inherited' and ran to my sister's house. Later, I moved to Inungo town in Ugenya to start my business which is what I have been doing to date."
Gladys met another man, fell in love and pregnancy followed. But he disowned her and refused to take responsibility.
Another man did the same and "I decided to take care of my two babies alone. On Christmas day, I will be working at my hotel, looking for school fees for them. My Christmas wish is for the county government to help us. Politicians only come to us when they want votes, but when we ask them for help, they are nowhere to be seen," said Achieng.
Gladys Sanya, 46, from Nyamira became a widow eight years ago and she will celebrate Christmas with fellow widows.
"Life has not been easy. He was the head of the home, my lover and the father of my four children. I'm lucky that his parents have supported and protected me from relatives who wanted his property, including the home we are living in.
"They wanted me to undergo the cleansing ritual but I refused because I am a Christian and I wanted to take care of my children," she said. Over Christmas, she will join fellow widows from Rise Up Widows and their children.
"Most widows don't enjoy Christmas because the family linkage is always broken. My only wish this Christmas is that for people to know widows also need family love. The fact that we lost our husbands does not mean we died. We need appreciation and acceptance within the family.
"Our husbands' families should accept us and know that we need them and we love them, they should also stop thinking that every husband who dies has been killed by the wife."
Would you like to get published on Standard Media websites? You can now email us breaking news, story ideas, human interest articles or interesting videos on: [email protected]