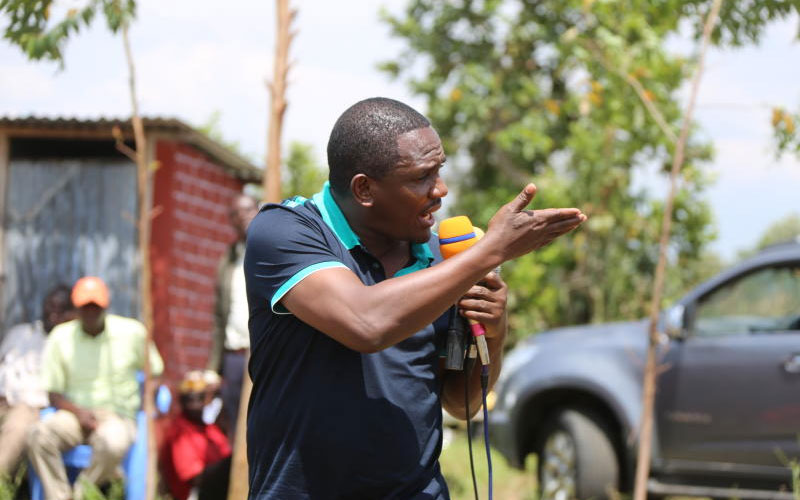 Gem MP Elisha Odhiambo has declared that Deputy President William Ruto cannot be president before first becoming the official Opposition leader.
Addressing a crowd in Navakholo Constituency in Kakamega County, Odhiambo observed that history has shown that in Kenya, one can only become president after leading the opposition.
He gave the examples of Jomo Kenyatta, who first fought against the colonialists before becoming rais; President Mwai Kibaki, and now Uhuru Kenyatta.
"History has shown that in this country, one cannot become a president before he holds the mantle of official opposition leader. Thinking otherwise will be daydreaming," he said.
The MP was addressing his Navakholo counterpart Emmanuel Wangwe, whom he said should be whipped to go back to his former party, ODM, and stop following DP William Ruto with hopes that they will take over power in 2022.
"Ruto has a lot to accomplish before he is officially accepted as our president. Let him accept the reality on the ground that he must first be in the opposition, and if he doesn't heed our advice, we will make him one by force!" he declared.
He said Raila Odinga was close to becoming the head of state in 2022 than any other aspiring candidate by virtue of him being a seasoned politician and an opposition figure.
"After Raila, we don't know who else can take on the sitting government with the required zeal and force apart from Ruto," he said.
 November is the hustle month and we are all about youngins making their money, and we need your help. Do you know of any young person in school/campus who is running a hustle that absolutely deserves to be celebrated? Drop us an email on: [email protected]