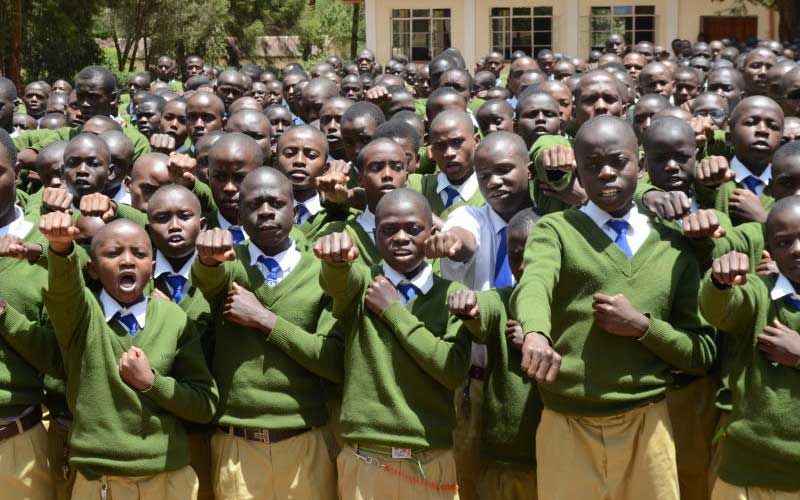 This month marks 100 years since the end of World War I, when guns went silent on the eleventh day of the eleventh month in 1918. World War I is annually marked as Armistice (or Remembrance) Day, but  permanently commemorated in the World War memorial statues and pillar along Kenyatta Avenue, Nairobi, in honour of "native troops" and "our glorious dead" who perished while serving as "critical component in the logistics of the war."
Kenyans could hardly pronounce 'carrier corps', which became Kariokor, the area in Ziwani where they met for staging, enlisting, medicals, administration and later payment. There were other carrier depots in East Africa, hence the other Kariokor areas in Mombasa and Dar-es-Salaam, Tanzania.
Nairobi's Kariokor is today a seedy market, where curios, tyres and assorted foodstuff are sold, alongside a car wash, meat and fish bandas.
In 1914, thousands of Kenyans were shipped from rural hamlets to Kariokor to become carrier corps in the East African Rifles, later absorbed into the King's African Rifles. They served as frontline porters, machine gun, ammunition and stretcher carriers who also dug drains, built bridges, made roads, erected huts and repaired the railway.
Others were drafted as interpreters, armed scouts, dressers, ward orderlies, cooks and personal servants in the "porter's war", but minus uniform and boots in the world's costliest conflict in cash, scale and casualty at the time.
In Kariakor: The Carrier Corps, published in 1997, historian Geoffrey Hodges notes that they suffered hunger pangs, wanting medical care, pay hitches, mistreatment and harsh physical conditions, but still were "vital as soldiers, carriers and intelligence agents" and "without their participation… the European war effort would have been in vain." 
Hodges adds that of the over 160,000 Kenyans conscripted, over 40,000 carrier corps died and are buried in manicured Commonwealth war cemeteries dotting major towns. About 5,000 went missing, presumed dead.
World War I was triggered by the assassination of the archduke Franz Ferdinand, the heir to the Austro-Hungary throne by a Serbian nationalist, Gavrilo Princip. The geopolitics in Europe roped in Britain as an ally in the War. Being small in size, it had a smaller army and to shore up numbers, it enlisted mzungu soldiers in its dominions like Australia and carrier corps from African colonies like Kenya.
 But why porters and not horses and mules? Humans were better in the face of tsetse fly menace, impassable roads and scantily mechanised transportation. It was also easy tapping into Kenya's history of porters transporting ivory and slaves to the coast!
The carrier corps were selected "among strong but not fat ones" and Luo and Luhya Nations were major source markets with Nyanza leading the pack due to biological propensity for the muscular, but with hilarious asides: A colonial Kisumu DC had a headman he hated conscripted!
The Maasais escaped conscription after opting to provide free meat to British troops who survived on beef and biscuits. This gave rise to cattle rustling to replenish stock.
Karikor had its spill over effects: To differentiate between African carrier corps, the colonialists introduced the kipande, today's national ID card.
Kenya's war of independence was boosted by carrier corps who returned with knowledge of firearms, ammunition, communication gadgets and rudimentary military tactics.
The war also changed Kenya's music. Carrier corps returned with concertinas, harmonicas and accordions, whose capacity for step-and-dance rhythm ushered in the Mwomboko dance among the Kikuyu in the 1920s before World War II introduced the box guitar 20 years later.
The khaki, short-dress code of the carrier corps later became official uniform when they became chiefs, headmen and DCs after independence, while the £5,600 (Sh560,000 by today's rates, according to Hodges) unspent balance from the East African War Relief Fund earmarked for a medical college in Kikuyu, later bankrolled today's Alliance High School in 1926. 
November is the hustle month and we are all about youngins making their money, and we need your help. Do you know of any young person in school/campus who is running a hustle that absolutely deserves to be celebrated? Drop us an email on: [email protected]