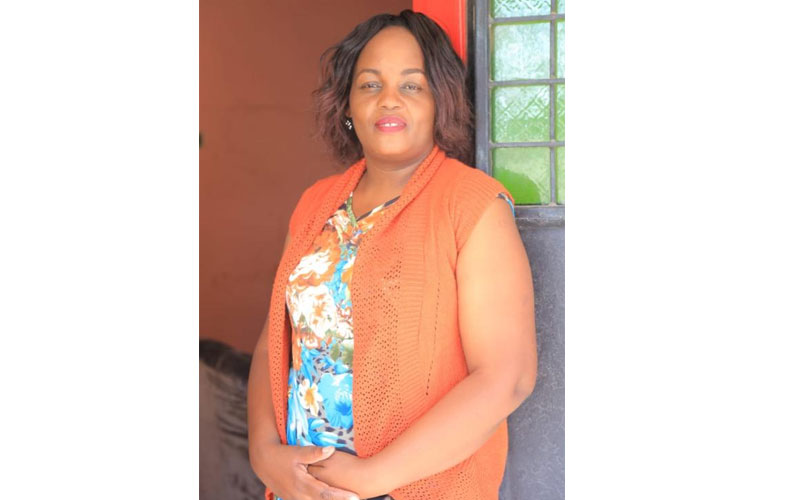 Cynthia Wanyonyi is the chair of Boda Boda Union in East Africa
She speaks about riders' recklessness, mob psychology, why they are considered criminal elements and home-breakers who also prey on campus girls
Boda boda riders are known for recklessness and causing senseless road accidents. Your take?
Yes, accidents have been reported which are caused by boda boda riders, but they are not as serious as those caused by matatus. 
I think they have been negatively profiled to remove them from the market. From the onset, it must be borne in mind that road transport services are competitive and matatus and taxis share the same clientele and these riders operate from the periphery.
But, we must also agree that boda bodas have become a defacto transport service provider and we must be prepared to live with it.
Nairobians were happy when Governor Mike Sonko said boda bodas should be out of the CBD. Why are most such a menace?
This is another lie. The boda boda riders are competing with well-established City Hall cartels who own matatus and taxis. The boda boda is known to be fast, cheap and during off peak hours commuters are better off with boda bodas and so do small businesses locking out taxis.
The decision to remove them was not about menace as Nairobians have been complaining more about are matatus and not boda bodas. The decision by City Hall offends the Article 10 of our Constitution as these boda bodas were operating lawfully with all necessary documents, but some people found them as the weaker link in the transport chain and which discriminated them and violated both their labour and economic rights.
But as a union we are revisiting this decision soon. The boda boda existed before the county government and nothing has fundamentally changed.
Does your association offer any training to change their bad attitude and to empower them?
Majority of boda boda riders lack sufficient education and some have good education. This class conflict is one the union wants to deal with urgently. We are in the process of developing manuals to give them basic knowledge on their rights.  As riders, they are supposed to have gone through driving schools. Regrettably, this is not the case.
Most take basic riding skills without the slightest knowledge of traffic rules. This is a challenge. But it is incumbent upon the government to mainstream them, fund capacity building and provide licenses.  This will mitigate against accidents and bring more riders to the market.
The union will continue to engage the national and county government to appreciate that these riders have both economic and labour rights. Further, the economy cannot create sufficient formal employment for our graduates and many of the new entrance to employment are found in the informal employment.
Your association also covers Tuk Tuks. Why are their drivers better behaved than boda boda riders?
The different here in behaviour is sheer numbers and operational locations. Most Tuk Tuk operators are in big towns while boda bodas are everywhere in large numbers hence their mob psychology which Tuk Tuk operators don't enjoy.
Boda boda riders have a lynch mob mentality. When one of them causes an accident, 1000 riders surround a motorist from nowhere…
Mob psychology operates under a big crowd which is readily available and profiling them as criminals has also contributed to that mob mentality. What we call compensation in psychology. They feel that nobody appreciates them and hence the negative behaviour.
They are also under perpetual harassment by police and county governments. They pay heavy levies without any justification. The ripple effect is their negative response and which has not made matters better.
Boda bodas riders have been misused for political chaos and violence besides being hired as mourners during funerals. In which ways can they be used positively?
Politics is about numbers and politicians will always want to associate with them. But they are not being misused as boda boda riders. The common denominator is that majority of boda boda riders are youths and will do what youths do.
The only difference is that while other youths are ferried in lorries and Pickups, riders have ready means which politicians need only fuel.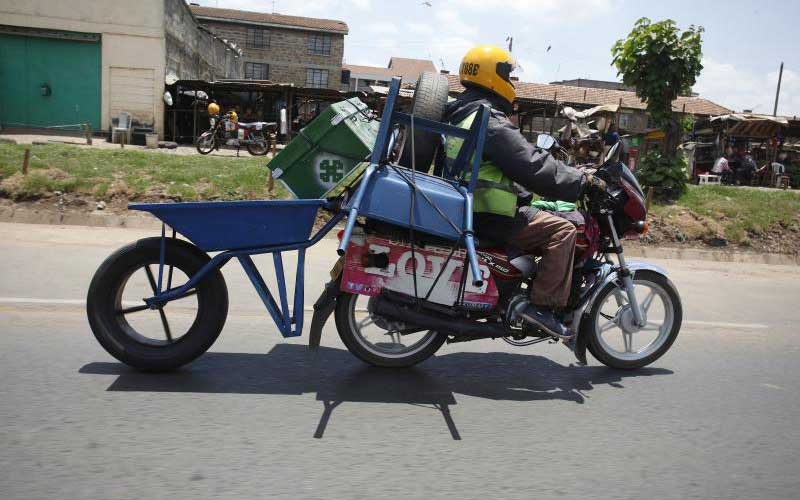 How does your association take care of their welfare in terms of medical and accident cover?
They are registered in cooperatives from where they're recruited to the union. From these cooperatives, the members can be given specialized attention, based on needs and their welfare is addressed from that small unit. This is so because, the number of boda boda riders in Kenya are about 700, 000.
How many boda bodas and Tuk Tuks are there in Kenya.  How many are owners and employed riders?
From the Ministry of Cooperatives, we have about 700, 000 boda boda riders and about 40, 000 Tuk Tuks.
Boda bodas, unlike matatus have no regulated passenger fares. How come they have no off-peak prices?
Boda boda are not operated as matatus, but as taxis. The NTSA Act, recognise them as two wheeler taxis and hence, they can't have off peak or peak hours.
How do you curb the use of boda bodas to commit crime?
I don't think that boda boda riders are designed to be criminals. A criminal is just a criminal. The high crimes which are committed in Kenya, the known vessels have been vehicles.
Take cases of kidnapping, robberies and serious crimes which are in our records, I don't think they have been committed by those riding motorbikes. Another issue which is material and important, not all motorbikes are boda bodas.
The fact a crime has been committed by somebody riding a motorbike, does not necessarily mean a boda boda rider. It is all from negative profiling!
You are a woman chair, but there are very few female boda boda riders…
Yes, there are few women riders, but they are there. What is required is the removal of these negative profiling and make it secure for more women to join.
Male boda boda riders have been accused of ruining marriages in homes with house wives because they have money….
Are they the only ones? These are social myths. Characters are not found in a career, because no career would train people to act in a particular manner, except acts which are acquired as skills. Why would they be experts on these, where do they acquire such skills?
Love Relationships are between the willing and nobody can take blames. Let those wives and schools girls behave responsibly and such issues will be no more.
Does your organisation cover boda boda and Tuk Tuk owners or the riders or both? And what are the benefits of being a member?
The union covers both the operators and vendors. The members get value for their monies, because we align our members to buy spare parts and Tuk Tuks or boda bodas from tested suppliers. At the same time, they also enjoy from the economies of scale. We bring vendors together are provide a market for them.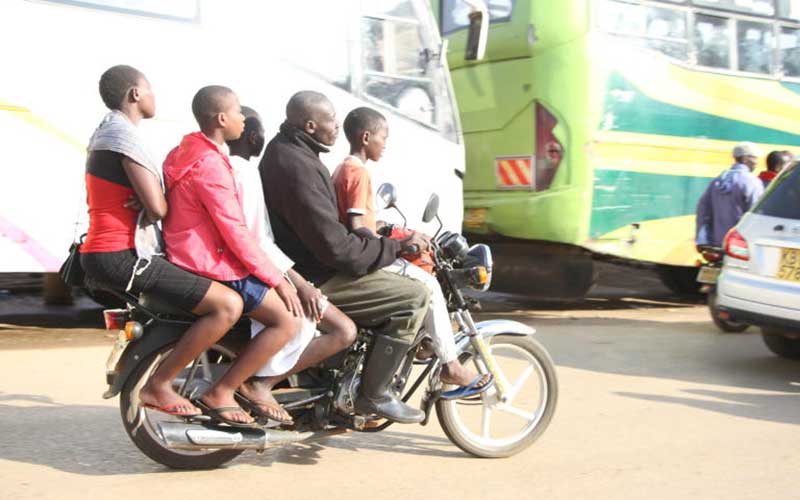 You never raised your voice during the recent fuel crisis. Is it that boda bodas were not adversely affected…
The increase in fuel prices has adversely affected everybody. We didn't raise any issues with it because, before the increase, there was already a Financial Bill that was intended to reverse it. On this basis, we are also waiting to see the direction the President want to take. 
Your association covers East Africa. How are we different from Uganda, Tanzania and Rwanda?
In Kenya, the legal regimes did not contemplate such a union. The unions are defined here as between employers and employees. There is no place for self-employed. This is why organization of employees in the informal sectors is difficult.
We have borrowed a leaf from Uganda, Nigeria, South Africa and Ghana who have registered success stories. International trade unions, such as ILO and ITF have recognized the informal transport sector as a vehicle for an economic growth.
Tanzania and Rwanda in this region are also only grappling with the idea, but with no clear legal regime to support it. It will take us sometimes as a region to understand the importance of this global paradigm shift.
Would you like to get published on Standard Media websites? You can now email us breaking news, story ideas, human interest articles or interesting videos on: [email protected]