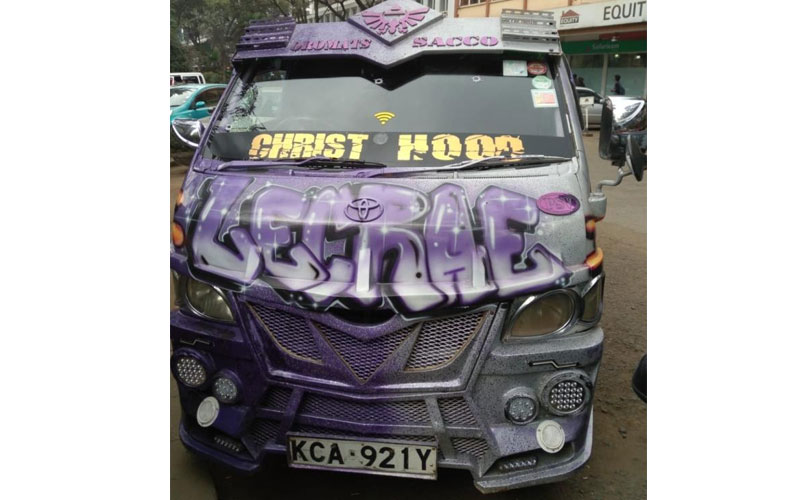 Almost all mathrees plying the Rongai route are sexy and pimped up. The owners invest millions of shillings to ensure they are on top of the game.
But there is a 14-seater nganya dubbed Christ Hood that has left many awed.
Its body graffiti is not only unique, but also is also to die for!
"We are force to reckon with. The whole graffiti cost us around Sh600,000. Moha Graffix did an amazing job, beyond our expectations," Ken Deya, one of the crew members said.
Christ Hood has a red carpet, unique LED lights, a 17-inch screen mounted behind the seats and a 52-inch at the front.
"Apart from the features, customer care is our main focus. We have to be polite to our clients," added John, Christ Hood's conductor.