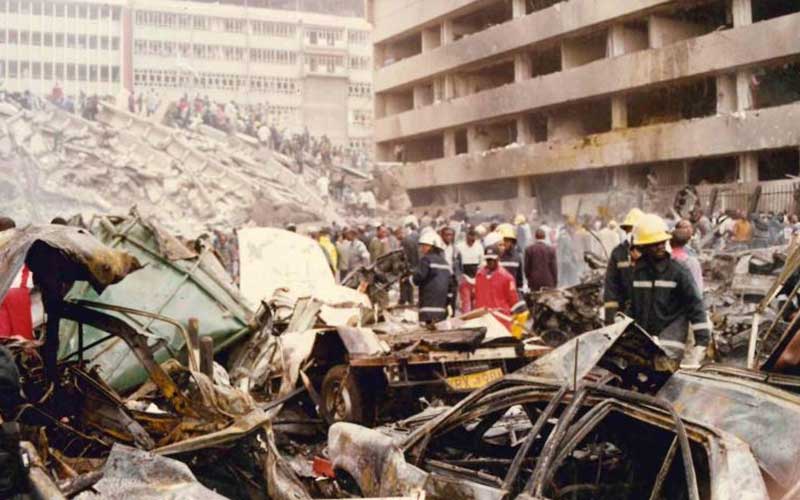 August is the most cursed and jinxed month since independence in 1963. Deaths of the famous, natural calamities, man-made disasters, accidents, assassinations, mayhem and bombings happen in this month.
August is also notorious for deadly train derailments, road carnage, fires, famine and drought, mudslides and murders.  Indeed, founding President Jomo Kenyatta died on August 22, 1978, as did Bishop Alexander Muge and politician Masinde Muliro, who died in August 1990 and 1992 respectively.
Others who died in August include Vice President Kijana Wamalwa (on August 23, 2003), Cabinet Minister Karisa Maitha (on August 27, 2004), Fr Anthony John Kaiser who was murdered on August 24, 2000, while opposition firebrand Martin Shikuku died on August 22, 2012.
Dr Munyua Waiyaki, former Foreign Affairs Minister, was buried during the political din that punctuated the haggling over presidential elections in August 2018.
The abortive coup of August 1, 1982 saw over 200 civilians and 100 soldiers killed as economic loss hit the Sh500 million mark in under 12 hours, resulting in two decades of socio-economic and political darkness.
Mombasa was the setting for mindless political and ethnic blood-letting after a police station in Likoni was attacked and cops killed on August 13, 1997 in what went down as the 'Likoni Clashes.'
The bomb terror attack targeting the American Embassy in Nairobi, where over 200 people perished and over 500 were injured (see story on far right), was on August 7, 1998.
And it's not just in Kenya. Russia, hosts of the 2018 Fifa World Cup, has experienced military wars, bombings, coups, currency devaluations and submarine accidents in August than any other month since the collapse of Communism in 1991.
Just why is August a cursed and jinxed month? Well, Pokhariyal 'Pok' Ganesh could have an answer. He is a professor of physics and mathematics at the University of Nairobi. His areas of specialisation include general theory of relativity, mathematical modelling and spectroscopy - the study of the relationship between matter and electromagnetic radiation - in case you're at sea.
Prof 'Pok' once explained that besides deaths of prominent personalities, the natural calamities in August can be explained since tectonic plates in the northern and southern hemispheres collide or pull apart around August, affecting weather patterns and resulting in either excessive heat or rainfall and hence, the floods, mudslides and other natural calamities.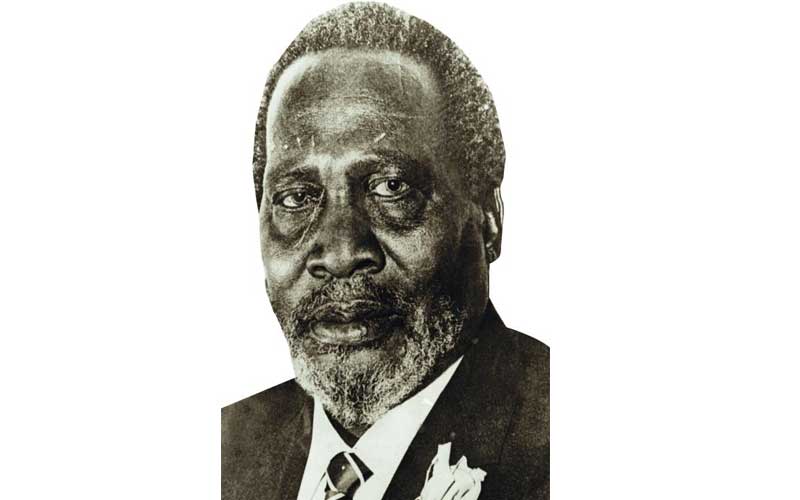 Pok also referred to the gravitational pull of the moon for an explanation into irrational behaviour among human beings. The gravitational forces are strongest when the full moon is nearer to earth and the lunar pull and the earth's centrifugal forces pull ocean waters, resulting in tidal waves.
They are strongest in August. The lunar pull is said to affect people, since the human body is 80 per cent water. The gravitational pull of the moon can alter the way we thin, hence the reporting of murders and accidents during full moon months, which August is one.
This belief has persisted since the ancient times and even the Roman goddess of the moon was called Luna. The terms 'lunacy' and 'lunatic' were fleshed from Luna and the long standing belief in the "Lunar Lunacy effect" of the moon.
Although scientists have thrown aspersions over this theory, since the moon mostly affect open water bodies like oceans, others have posited that the human brain is the "moistest" organ and thus more susceptible to lunar pull, which disrupts the alignment of water molecules in the nervous system and thus triggers irrational behaviours, psychiatric admissions, suicides, homicides and even dog bites.
 The late Kenyan poet Jonathan Kariara, wrote about it in Grass will Grow:
'But Lord do not send me
Madness
I ask for tears
Do not send me moon hard madness
To lodge snug in my skull
I would you sent me hordes of horses
Galloping
Cushing
Bu do not break
The yolk of the moon on me.'