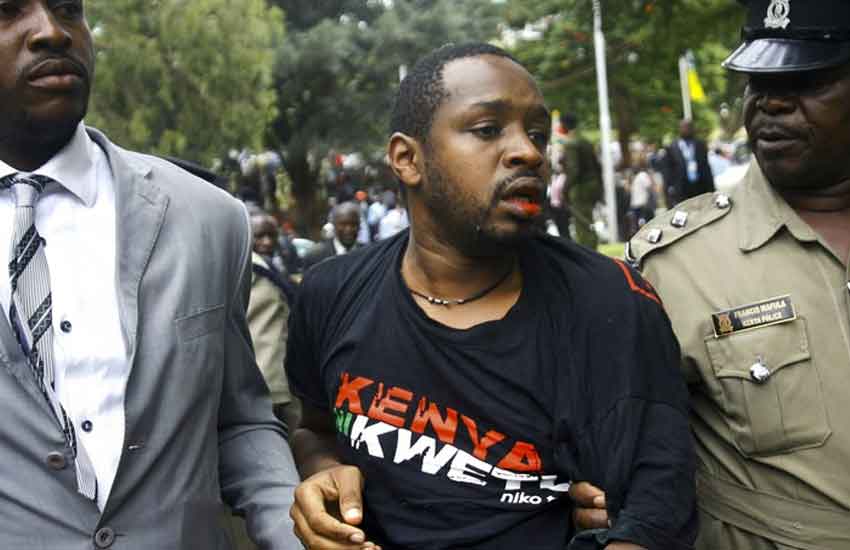 President Uhuru Kenyatta has openly shown his disdain towards corruption these past few days. 
He has spoken about the vice in most of his public meetings - he could just be serious this time round in fight against corruption. And to show just how resolute he is in this fight, he has gone ahead to order a lifestyle audit on all state officers, beginning with himself.
However, before we get too carried away with dreams of a corrupt free nation, allow me to arrest the euphoria.
Dear Kenyans, we have been here before. Since 2013, the National Police Service Commission chairman Johnston Kavuludi has been traversing the country in what has been christened, police vetting.
The exercise degenerated into a comic strip - entertaining the country with stories of corrupt officers with millions of shillings in their bank accounts. The climax came when afande could not explain how they got the millions.
Some police officers even admitted they were sinners and asked for forgiveness - these were let go.
While some officers were fired - which is satisfying - none of the officers who had millions of unexplained wealth in their bank accounts were charged for corruption or their wealth confiscated.
Last year, The Ethics and Anti-Corruption Commission (EACC) directed State and Public officers to declare their income, assets and liabilities before the end of the year. Was that done?
In October 2015, after Kenya Revenue Authority failed to achieve its revenue target, an irritated Uhuru blamed it on corruption and tax evasion - he would then order a lifestyle audit on Treasury and Kenya Revenue Authority (KRA) staff.
The media happily reported this to the nation. Two years later we have no clue of the outcome, the audit, or, if at all, the exercise even took off. It could have been a PR exercise. 
According to the Public Officer Ethics Act, each state or public officer is required once every two years to declare their wealth and that of their spouses and dependent children under 18 years. Can we start the lifestyle audit using those declarations? Can the wealth declaration be posted on a public website - and can the citizens be allowed to help the government with the vetting?
Politicians too were supposed to do their final declarations within 30 days of ceasing to hold state or public office. Did they do it?
Lifestyle audit is commendable, but we are auditing against what? How do we know what someone was worth?
In 2011 President Uhuru Kenyatta appeared on Forbes Magazine as Africa's 40 Wealthiest People, he was ranked no. 26 in that list of dollar billionaires. In 2013, Uhuru's mother Mama Ngina Kenyatta made it to the list of Africa's top billionaires a list collated by Nigeria-based Ventures financial magazine. So as President Uhuru calls for lifestyle, he should lead by example - be ready to be scrutinised. If there is any land in the president's family that they illegally acquired, the president should be the first to return it.
While in the spirit of fighting corruption the president should implement the 2014 Report of the Commission of Inquiry into the Illegal/Irregular Allocation of Public Land (the Ndung'u Commission). He must show Kenyans that there will be no sacred cows in the war against corruption.
As a true Kenyan, who has been disappointed by the tough talk on corruption and limited or no action, l will be waiting to see how far this lifestyle audit stretches - and illegal wealth confiscated before I jump with excitement.
The writer is an award winning photojournalist and a human rights activist