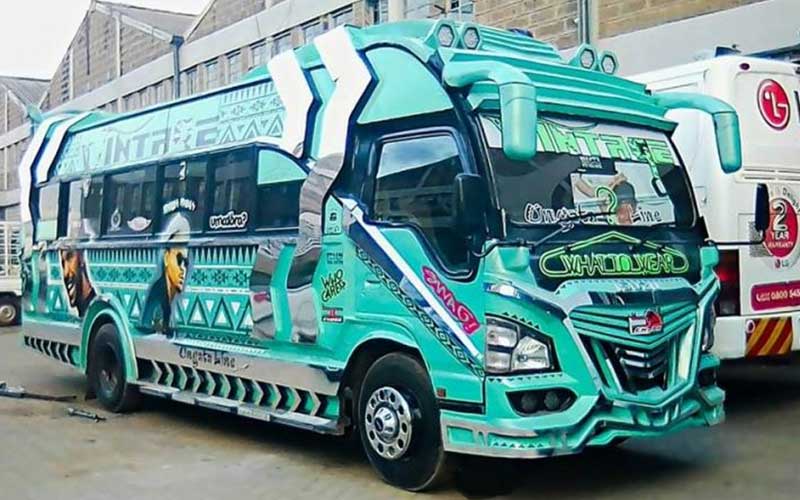 Ongata Rongai has been hailed for investing heavily in top-notch mathrees.
I think this is the only route that unleashes a new mathree monthly. Talk of serious investment and these guys know exactly how to play the game!
The latest entry is the Nganya dubbed, Vintage. Oh yeah! Creativity even when it comes to naming their mathrees.
The mathree under Arafat Family boasts of its turquoise colour and bold graffiti.
Unlike the sister Nganya Arafat, Vintage portraits including that of Chris Brown and Drake were done by Marto, giving it an appealing look.
Further, it has cozy leather seats and the interior is to die for.
"It's one of the best mathrees on the route at the moment," observes Dave Mungai.
Passengers are also assured of quality music as they enjoy the ride.