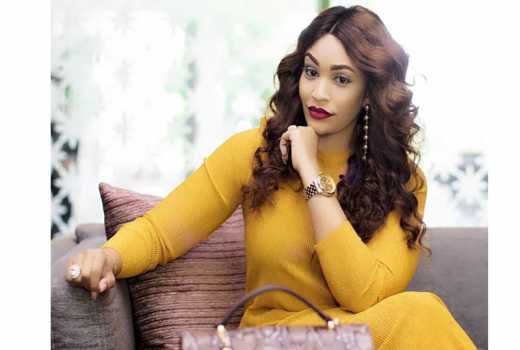 Zari Hassan is known for her fabulous lifestyle and dramatic relationships
The mother of five spoke about her new TV show and running her business after a dramatic break up with Tanzanian singer Diamond Platnumz
Zari's and Diamond's relationship started going south in 2016 after rumours that Diamond was having a fling with attractive video vixen Hamisa Mobetto, whom he featured in his Salome video. Diamond denied these rumours.
A year later in August 2017, Mobetto welcomed a son and named him Abdul Naseeb after Diamond Platnumz.
Soon, photos of their intimate moments went viral, prompting Diamond to confirm that indeed he was the father of Mobetto's son. In an interview with a local radio station, the Sikomi singer also apologised to Zari and his family.
The mother of his two kids later forgave him and in an interview vowed to put the cheating drama behind her to focus on work and her children.
"I have five kids. I have so much to do because one day, I am going to die. It's all about work; how do I make my investments and my kids' lives better so that they can attend private schools. My eldest son is in New York for Christmas holidays and I need to afford such things because men will always come and go.
"Let no one tell you otherwise, there is no guarantee, when you have your kid that's one thing you should put your energy into. Because even if you try so hard to work on the relationship, and be faithful and you probably got everything a man is looking for lakini atakula nyama akitoka atatafuta mifupa its just men," she said.
According to Zari, when a person chooses to cheat on you, "it's not you but them playing themselves thinking they have played you."
She added that, "You should never look down on yourself, don't ever think you are worthless because of another person's mistake and never blame yourself. But always look at how to pick yourself up and get going. That said, with my birthday approaching, let's put all this negative energy behind us and appreciate life."
But in the wee hours of Valentine's Day this year, the mother of five dumped Diamond, asking her fans to "understand that this is very difficult for me to do. There have been multiple rumours some with evidence floating around in all sorts of media in regards to Diamond's constant cheating and sadly I have decided to end my relationship with Diamond, as my respect, integrity, dignity and wellbeing cannot be compromised.
We are separating as partners but not as parents. This doesn't reduce me as a self-made individual, and as a caring mother, and the boss lady you have all come to know. I will continue to build as a mogul, I will inspire the world of women to become boss ladies too. I will teach my four sons to always respect women, and teach my daughter what self-respect means."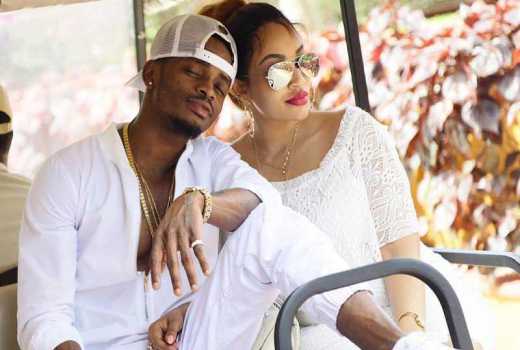 And move on she did. In an exclusive interview with The Nairobian, Zari, who is currently managing 12 of Brooklyn City College in South Africa and doesn't want to be linked with her past with Diamond, said she is now focused on work.
She hinted that sometimes there is so much pressure but "I've learnt over the years to prioritise. I know when and where to be at what time and date. With that said, everything seems to fall in place."
 When asked if she is intimidated by men at the work place, she said: "No, I have never
been intimidated before. I think I come out as a soft person from the outside at first glance, but wait until we sit down and see who calls the shots. My advice to young women is that the business world is a tough place, it's not child play. But with passion, consistency, hard work and prayers, we can all make it. I always say that whatever you do, do it with passion."
Zari, who declined to comment on anything about Diamond, is set to premiere her reality TV show which will focus on her day to day life.
"The show will basically showcase me as a mom, businesswoman and how I juggle both worlds. There is so much to look forward to in my day-to-day life," she said.
When it comes to social media, Zari says we should not expect any ratchet photos or drama. "The belief that personal branding is for celebrities, politicians or high-profile personalities is totally misleading.
I try to maintain a good reputation, trust me when I say I don't do drama, it's the people I associate myself with who bring drama in my life. How I dress, what I publish on my timeline, it's only once you know who you are, your values that will count.
And for me, it has worked so well as I have managed to score endorsements based on how I brand myself. In short, personal branding has earned me an income. I saw it as an opportunity to make money. My posts are never strategic, I usually look at a picture and a caption flows instantly so I never plan anything," said Zari who spends a lot of time with her kids and travels in her free time.
"I am looking forward to trying out Maldives as my next destination," she revealed.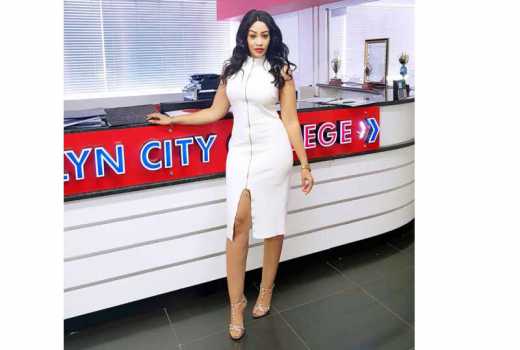 Zari who is expected to grace the Colour Purple Concert tomorrow (May 12) at Uhuru Gardens to champion free cancer screening said, "Cancer is not a joke and for me as a public figure with a huge amount of followers, I thought I could use the platform and join the campaign by creating awareness to educate people about this disease. It's something I'm looking forward to doing with all my heart."