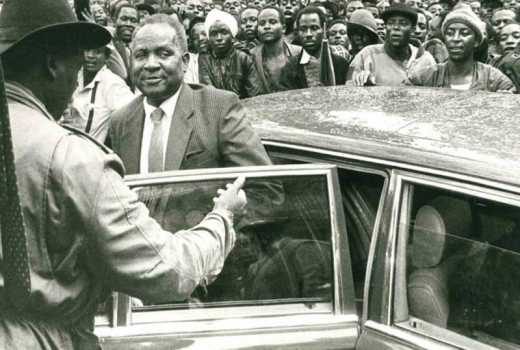 Kenneth Stanley Njindo Matiba built a vast empire in hotel industry and established top-tier schools
He was also the first Kenyan to serve as executive chairman of East African Breweries Limited
His downfall began when he resigned from former President Daniel arap Moi's cabinet following rigged party elections and became an opposition figure
He was among the handful of youngsters who were well educated at independence. Like Obama senior, the world lay at his feet.
Ambitious, abrasive and a no nonsense and hands on manager, Kenneth Stanley Njindo Matiba became a permanent secretary while still in his 20s before quitting to join Kenya Breweries.
An astute businessman and investor, he built a vast empire in hotel industry, notably on sand-swept Diani Beach. He also established top-tier schools that attracted the children of the mighty.
A restless soul, politics was inevitable and in no time, he became a central figure in Gikuyu and national politics and a powerful KANU era cabinet minister.
But his road to down fall began when he resigned in a huff following rigged party elections and became an opposition figure.
The young don't know and don't care who is. The old have long moved on. So, Kenneth Stanley Njindo Matiba, pioneer civil servant, sports enthusiast, tycoon, politician, dreamer, political detainee and now bankrupt politician, lied in hospital two years ago, broken and ailing in obscurity.
Yet this is the hands-on manager who once mulled over starting his own airline in 1967 to airlift his farm produce abroad. But although the government sanctioned his idea, the Civil Aviation Board denied him licence.
Matiba, then Attorney-General Charles Njonjo and the late John Michuki, had already bought a British-made aircraft for 65,000 sterling pounds (Sh8.9 million at current rates), but their pet project collapsed after they were accused of attempting to topple East African Airways. The aircraft was flown back to England, ending the big dream.
Matiba dreamt so big and invested so heavily in hotels and the education sector that in 1978, while aged 48, he was one of Kenya's youngest indigenous millionaires. His huge investment included the prestigious Hillcrest Group of Schools, several five-star hotels along the coast and in central Kenya and, of course, The People newspaper.
But back in 1964, when he served as permanent secretary, earning Sh3,200 a month, a local bank denied him a loan. However, that never slowed down his vigour to establish a multi-billion empire. But those days are long gone for the man who helped shape Kenya's multi-party political landscape.
The man famed for the 'Kuuga na gwika' (kusema na kutenda) slogan, almost became the president of Kenya. However, it was feared that as a leader, he probably would not have gelled well with Asians, whom he once reportedly threatened to kick out of Kenya if he took over the helms of power.
Lawyer and politician Paul Muite believes Matiba in his heyday was a strong-willed politician, but one who mingled easily with ordinary citizenry, a good-hearted man and a true leader.
"Matiba would have certainly implemented economic and social programmes to improve the lot of ordinary people. He would have closed the gap between the haves and the have-nots," observes Muite.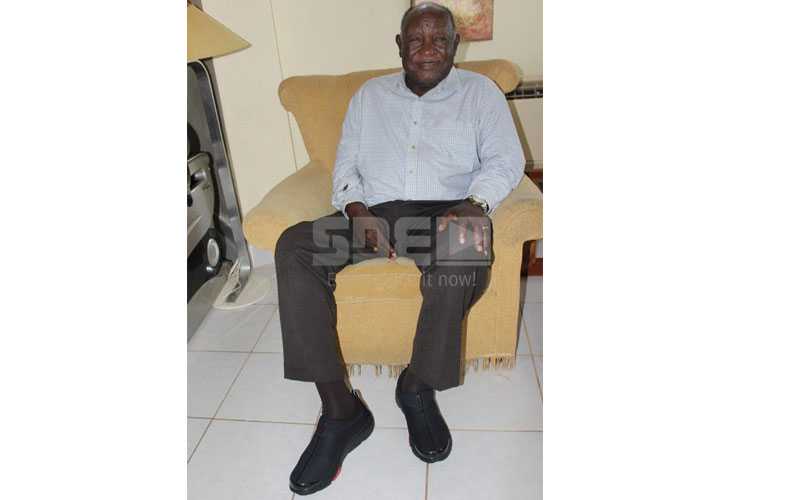 A man of numerous firsts, Matiba was the first indigenous Kenyan to venture into the tourist hotel business, as well as being one of the only three African permanent secretaries serving in pre-independent Kenya.
He was also the first Kenyan to serve as executive chairman of East African Breweries Limited (EABL), then known as Kenya Breweries.
Additionally, he was the first Kikuyu elected chairman of the Kenya Football Association (KFA) in 1974. He also became the first minister under President Daniel arap Moi's regime to quit from cabinet and, subsequently, among the first leaders to spearhead the fight for multi-party democracy in the country.
Matiba was groomed into politics by Carey Francis, the legendary Alliance High School headmaster, who pushed for his promotion to permanent secretary in the Jomo Kenyatta government. He proceeded to build an outstanding business dynasty that, sadly, now lies in ruins.
A huge part of his investment has been disposed of since early 2000, when Barclays Bank demanded the settlement of debts exceeding Sh1.8 billion. The family lost control of Carbacid Limited and then proceeded to sell shares in the company worth over Sh400 million.
The family also sold the Hillcrest schools after they were put under receivership in 2005 due to Sh620 million owned to Barclays Bank. And in 2011, the family sold The People to a company linked to the Kenyatta family.
His fall from grace began when he resigned, in December 1988, after he disagreed with the government over Kanu's grassroots elections in his Murang'a turf.
With Charles Rubia who had equally resigned from government, he joined multi-party activists such as Jaramogi Oginga Odinga and the 'Young Turks'. But after July 7, 1990 demonstrations dubbed Saba Saba, he was detained without trial until early 1991, when he was released after suffering a stroke.
At the end the single-party rule, Matiba joined Ford, a political party that included a constellation of opposition leaders led by Jaramogi Oginga Odinga. Former Vice President and Health minister, Mwai Kibaki resigned from government to form Democratic Party ahead of the1992 general elections.
Due to squabbles over who between Matiba and Odinga would be Ford's flag-bearer, the party split into Ford-Asili led by Matiba and Ford-Kenya captained by Odinga.
It is a measure of the man that Moi, the incumbent, garnered 1.9 million votes with Matiba coming second with 1.4 million votes, and Kibaki's bagging 1.05 million votes. Odinga was fourth with 0.94 million votes.
Only later did Kenyans learn that Matiba had given the four men a run for their money, yet his health was in such perilous state that he couldn't even sign his name.