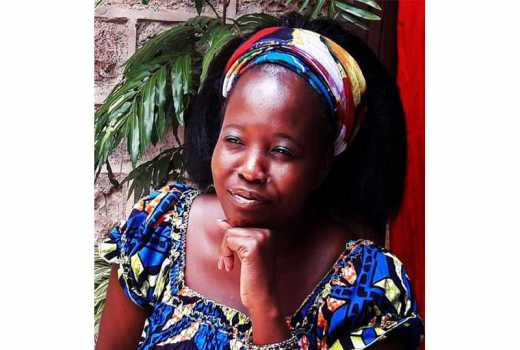 When Roseline Orwa lost her second husband during the 2008 election violence, she started RONA Foundation to help widows.
We celebrate this compassionate soul on World Women's Day
You are one of four people in Africa who have been nominated for the Yvonne Herbert Program me under the UN Women this year. How do you feel about it?
I am overwhelmingly excited. I am extremely grateful. It's been a lot of hard work and sacrifice.
What prompted you to stand up for the plight of widows?
I am one. I know the stigma that widows suffer because I have experienced it first-hand. I know the brokenness, the pain, the grief and the utter loneliness that comes with the status.
I was rejected by my first husband for being childless. I remarried and lost by second husband during the post-election violence. RONA Foundation was birthed out of my heart.
What is the greatest thing you advocate for at RONA?
Healing. The greatest mistakes NGOs make in handling widows is thinking that the greatest need of widows is financial empowerment. The grief, pain and rejection form the greatest part of her battles.
How did you personally cope with losing a husband?
I tried everything I could to numb the pain. I tried alcohol, I tried sleeping with men, all kinds of them, I cried tears. Everything I did sunk me deeper into a very dark space.
The grief never vanishes completely. They say time heals all wounds, it's just not true.
Your foundation has been known to fight against widow cleansing...
Widow cleansing is what happens to a widow after her husband dies so that she is accepted by the community again or 'inherited' by her brother-in-law.
This is where a woman is expected to look for a man within the community called a 'cleanser', pay him to sleep with her without protection because if a condom is used, the cleansing is not considered complete. How do you pay someone to rape you so that society can accept you and we still think this is okay?
How are you dealing with the menace?
We offer social support groups where widows can air their issues without fear of stigmatisation. We offer counselling. We listen to them, sometimes all a hurting person needs to know is that someone is willing to listen.
We rebuild houses for widows who have been rejected even by their immediate families because of not conforming to these cultural practices. Some of them live in structures made of polythene with their children, so we come in and build simple but decent structures.
We talk to the cleansers, and other member of the community, get to hear from them because if widow cleansing is to be phased out, then all parties involved must be included in the conversation.
What is the source of funding for RONA?
For the longest time, I have funded it from my own pocket but received some extra monies from various platforms such as Modern Widows Club.
I have sold some of my properties to keep this initiative going. It has been 10 years of great sacrifice, but it has also been 10 years of great fulfilment.
Do you have employed staff or do you work with volunteers only?
With a network of 8,000 widows and a feeding programme that supports 300 orphans every week, we have grown to the place where it is vital to have employees, so I do have a few who are on payroll, but I also work with a lot of volunteers.
I don't pay them much and in months when things are really tough, I just give them an allowance. But they have stuck with me nonetheless. I am extremely grateful for that.
Other than running RONA, what else do you do?
I am a public relations consultant by profession.
What are some of the personal challenges you have encountered because of RONA?
Initially, it was having people around me think that I am simply starting a project to raise money and enrich myself.
But then I thought, "none of those talking behind my back are actually rising up to do anything about the problem." Finances have also been a challenge. But I have had to learn to live a day at a time, do what I can for now, tomorrow's challenges will be taken care of by the Maker.
Did you have any background in community development when starting off?
No. But I have learnt a lot along the way. I have now developed a model on the cycle that most widows go through and a curriculum on how to implement programmes that are actually effective in the long run.
This material is now being used by other organisations that are involved in helping widows.
Can you cite a widow whose life has been ruined because of stigmatisation?
There is a woman who moved out of her husband's land because she couldn't be allowed to do anything until she went through cleansing.
She couldn't till her land, fix her thatched house, nothing. So, she went with her kids to live in a slum. Eventually things became so tough that her daughter opted for prostitution as they couldn't go back.
What is the greatest source of stigmatisation for the widow?
Married women. For many married women, death is something that happens to others, not to them. So, they look down upon the widow, not knowing that could be her someday.
In the culture where I come from, a widow is considered to carry the bad omen of death before cleansing and as such, most married women will not want her around their husbands and children.
How can the ordinary citizen help?
By donating blankets (elderly widows really need warm clothing) and foodstuff to feed the orphans. There is a lot to be done. They can get our contacts from the foundation's website.