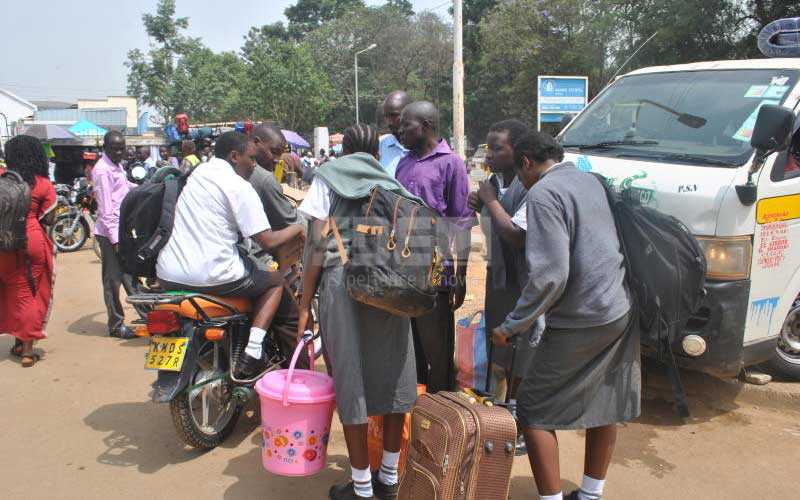 Students have all manner of reasons for not wishing to go back to school, but not so teachers. Most couldn't wait for schools to reopen for them to return to the chalk business.
For some, school is home and the sight of new students fill them with the excitement of a prison warder seeing new inmates.
Some will turn a dunderhead mono into a shining example, while others will tame potential crooks into the chair of the Christian Union. Here are 10 reasons some teachers love going back to school:
1. Harvesting girls in class
Some teachers can't wait to get their hands on students, teaching them biology (reproduction) and the consequences of fornication practically, again.
2. Teacher-prenuer
As parents pull their financial strings to have their kids learn pointless things like the chemical formula of mercury, some teachers can't wait to supply them with school uniforms and the beans that have your daughter farting in class while learning about Prophet Jeremiah.
3. Free newspapers
Most teachers buy newspaper when the Teachers Service Commission (TSC) and the Salaries and Remuneration Commission publish circulars detailing salary increments.
Holidays thus mark the end of free newspapers, but as schools reopen, there are free dailies in the staff room!
4. Bossing around
Some teachers are only seen and never heard at home where they're soft creatures crushed by their poor choices of marriage partners.
It is only at school that they get to be their own bosses, bullying and whipping students left, right and centre (of their butts) for trivial mistakes like farting during double physics lesson.
5. Petty cash from students
Some broke teachers squeeze soft loans from loaded students or parents, which is basically a bribe not to confiscate contraband goods like alcohol, cigarettes and condoms.
Like those touts who jazisha matatus at Tuskys stage in Ongata Rongai, these teachers for as little as Sh50 will do almost anything for fellow teachers, students or parents.
6. Free food
Free food and staff room tea with buttered bread is something bachelors and bachelorettes look forward to at school during these harsh economic times, especially young male educators who just graduated from throwing stones at motorists while in university.
Most can't cook at home and the images of fried beef, boiled maize, buttered bread and chicken stew are dancing to rhumba in their heads.
7. Daytime friends and night-time lovers
When a hot French teacher in her mid-20s is stationed in Nandi from Malindi then it's only fair that teacher Birgen will turn Aisha from a daytime colleague to a night-time 'spouse' to beat the cold in 'Chebarbar.'
8. All chalk and no play
Few teachers enjoy teaching smelly pupils, marking tonnes of assignments and taking crap from principals year in year out.
The only reprieve from 'jail' is getting away from academic activities by attending tournaments and drama festivals, earning the opportunity to abscond duty and drink the allowances.
9. Principal amelimwa transfer
While transferred high school principals are coming to terms with their forced relocation of work stations, some lazy teachers who were their 'subjects' are singing along to Nyashinski's Hayawani song.
10. I love my job
Then there are those to whom teaching is not a job, but a calling. The few lot ensure a steady supply of 'As', as they nurture the next generation of great Kenyans beyond the curriculum.