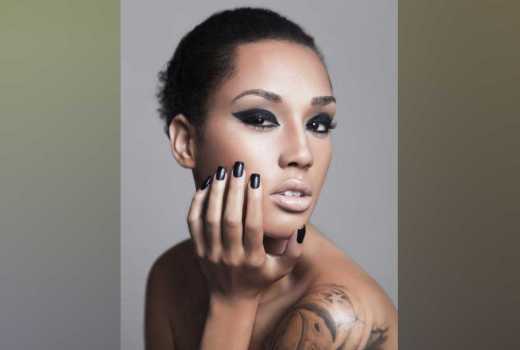 The just-ended year was the time of slay queens and their endless over-sharing of seemingly high-end lifestyles on social media.
But then came time to go shags and they were in unfamiliar territory: moshi from firewood, kukamua ng'ombe with Arimi's and life without their slay pals.
They are now back in Nairobi having survived it all. Here are 10 ways to spot slay queens coming from shags: 
1. Chipped nails
Most went with manicured nails and fake eyelashes, only to return to Nairobi with chipped nails from stoking firewood, falling wigs which were displaced by tree branches and mismatched makeup. 
2. Tea bush selfies 
There were no high-end places to haunt in rural Kaplong. So our slay queen only shot selfies with tea bushes, a maize plantation and the odd cow which they posted on social media.
Done with that and having nothing else to selfie with, the slay queen began posting biblical messages and New Year resolutions besides throwback photos of her favourite places of 2017.
 Her grandma's grass-thatched house and he father's small house will never be posted.
3. Offline manenos
There were long periods when the slay queen was offline owing to network problems and airtime kuisha and the sponsor was with his family in Watamu.
Phone charging was also an issue due to that small matter of Umeme Pamoja having not reached rural Kaplong and the charging kiosk being 10 kilometres away!
Let's just call it slay queen social media detox.
4.  Uongo one million
The slay queen's life is meant to be glamorous. So, watch out for fabricated stories of what other people's favourite restaurants and other stuff she has seen on social media posts which she will turn into hers.
It will only take a travelled colleague asking about prices for the story to change.
5. Tint onge!
Most slay queens believe being light skinned is prettier, but a trip to shags where bathing water is from River Mathioya has ways of re-tinting their bleached faces into the original Anjiru clan family complexion!  
6. Endless flu
The weather in rural Kaplong was not what she expected. It was cold and hence her endless strange coughs due to 'global warming' and the electioneering in 2017 when politicians ruined rural dust with their choppers and hence her flu!
7. Changing wardrobes
She is trying to adjust her wardrobe having been admonished by her kali auntie about her boob-hugging tops and crotch-revealing tights which are a far cry from the tiny strings and body-revealing clothes she has been spotting on Instagram.   
8. Running stomach
There was no Moët & Chandon, but muratina, kalovo and chibuku in shags, where the slay queen was without pizza, shawarma and other trappings of urbanity.
Mixing obusima with nyoyo, yams and roast goat hooves ruined her bowels and now the slay queen and her nyepesi stomach has a stool next to the loos at home! 
9. Boyfriend shags-modos
Everything is unbearable for slay queens; the food is bad, relatives  boring and all men are low class, but after two weeks, she starts looking at Beaverton Leitich with new eyes.
That is how she is slain in a maize plantation minus make up and now has a rural mshikaji!  
10.  Ocha FM
While in Nairobi she only listens to Electronic Dance Music (EDM) and soft rock, upcountry, her playlist is limited, which is how she returns with a new taste for certain vernacular stations and music!