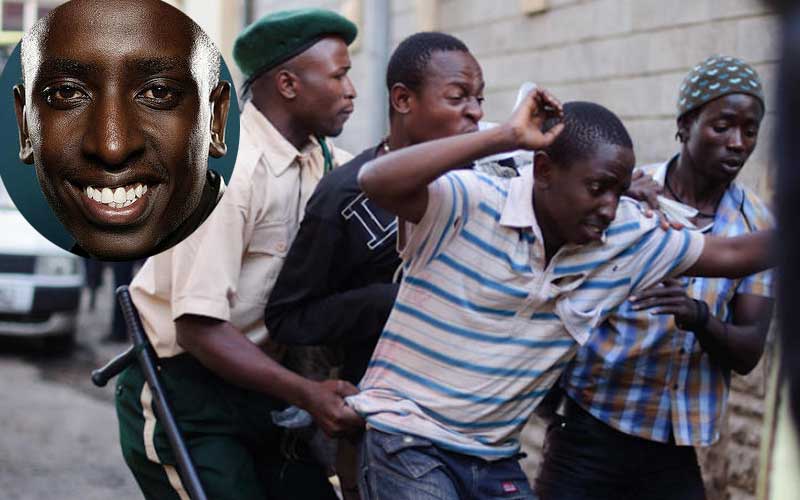 According to Joseph Wairimu, life remained the same despite the success of Nairobi Half Life
He narrates how actors have to look for alternative means to get extra income
Joseph Wairimu played Mwas, the lead character in the highly acclaimed film, Nairobi Half Life, which took the local film scene by storm in 2012.
While the total budget for the film co-directed by Hollywood director, Tom Tykwer was Sh50 million, Joseph confesses he still can't put food on the table from acting alone. 
"Nairobi Half Life took me around the world as it debuted in several film festivals. I won awards in Durban, Nashville, Zanzibar, Kalasha Film Festivals and in the Africa Movie Awards, to name a few," Joseph says.
"That all sounds very glamorous, but the truth is, when I came back home, my life remained relatively the same. Same bills, same struggles, same industry where it's hard to find real professionals."
Nairobi Half Life revolves around Mwas, who come to the city from the village to pursue a career in acting. But he gets mugged on arrival and shortly realises that the reality of life in Nairobi is a harsh one.
He gets into crime to put a roof over his head, but tragically his entire gang is killed by police. That is when he starts chasing his acting dream.
 "It was haunting playing the character of Mwas. I identified with his challenges; the desperation to put food on the table and struggling to make the right decisions," Joseph says.
"Thankfully, I've been able to supplement my revenue from acting by teaching drama and acting for television and film through workshops and masterclasses. I've taught in institutions like Daystar University and production companies like One Fine Day Films."
Nairobi Half Life was part of a training workshop run by Germany-based One Fine Day Films, which spent roughly Sh50 million for the project in which actors were paid Sh1,666 per shoot day lasting four weeks.
"The pay wasn't much," Joseph says, "but the experience of a co-production with a German crew taught me invaluable lessons and techniques."
Like most artistes, Joseph is in it "for the love and the faith that... there will come a time when acting in Kenya will be as lucrative and as respected as acting in some of the more developed countries."
Some challenges in the industry, he reckons, include "receiving a script on a Friday for a shoot that starts on Monday. Sometimes you get the script that morning on set and you're expected to give an Oscar-worthy performance. How? Then the director says you're taking too long to get into character!"
The other challenge is the culture of actors performing for free "because a producer is trying to get a 'demo' shoot in order to secure funding," yet ironically, everyone else on set gets paid except actors on 'demos'.
"People seem to think an actor should be happy just to appear on screen. I've appeared on screens around the world and I can tell you that fame doesn't pay your rent. Money does."
Despite the challenges, Joseph's talent building paid off since besides Nairobi Half Life, he has acted in the Netflix series, Sense 8 and Wazi FM, which was banned in Kenya for its take on the plight of Somali refugees in the country, but still won awards worldwide.
"These two productions are definitely on my top-five list of great acting experiences. In Sense 8, I played the character of Ken, a water vendor who is friends with one of the main characters of the show, Capheus.
In Season 2, Ken's character was relatively minor, but the pay I got was enough for me to live off for at least three months," Joseph says.
"This is ideal for an actor because sometimes we finish a production and nothing else comes along for that long. That's when most actors take on odd jobs to keep them until the next pay check, but that means they can't focus on their craft."