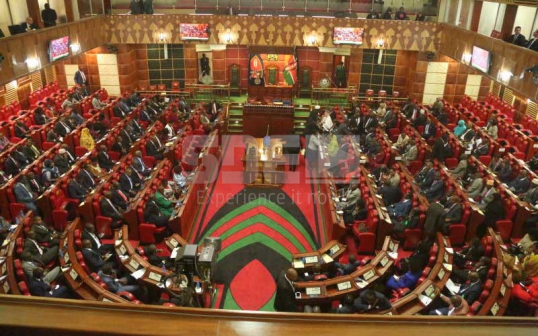 A record 22 women have been elected to parliament, six more than during the 2013 elections
These honourable women are bold, beautiful and brainy. Some were Senators and Woman Reps while one dumped her husband for politics
The 12th Parliament opened with a record 22 women who won constituency seats in the hotly contested August 8 General Election. That was an increase of six female waheshimiwas since the 2013 elections.
These honourable women are bold, beautiful and brainy. Their list includes among others a former broadcast journalist, a radio presenter, a lawyer, a teacher, a lecturer, a statistician and two PhD holders.
Some were Senators, Woman Reps, all now elected MPs, while one dumped her husband for politics. Others are battle hardened politicians who will mingle with 'freshers' as part of the 'Girl's Brigade' in Bunge.
Here are the top 10 hottest female MPs in Parliament.
Naisula Lesuuda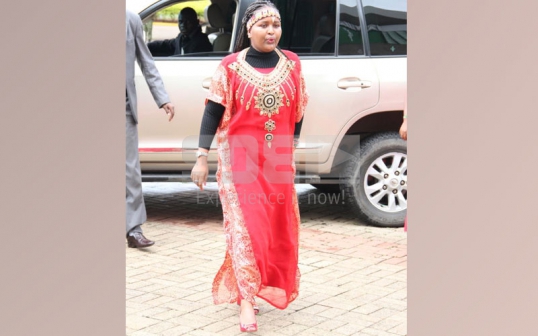 From a nominated Senator to the Samburu West MP, Naisula Lesuuda is the definition of beauty with brains on a 33-year-old head. The former news anchor began her political journey with her nomination to the Senate in 2013, the youngest female member at the time.
This year, the alumnus of Daystar University (Communications and Community Development) beat Jonathan Lelelit to become the first Samburu woman to win an elective post on first try.
The founder of Naisula Lesuuda Peace Foundation (girl child education/eradication of FGM/early child marriages) has also won awards for her peace initiatives, including the 2010 Order of the Grand Warrior of Kenya (OGW) for her work in social issues and promoting peace.
In 2011, she received the International Labour Organization's (ILO) Wedge Award for Outstanding Professional Women. In 2013, she set up her foundation to further the cause for peace. Naisula's fashion sense comprises warm, daring dresses as her signature look.
Millie Odhiambo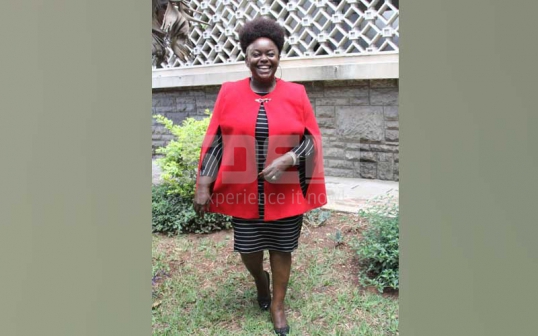 'Geza Geza' as she's known began her political career when ODM nominated her to bunge in 2008. She clinched the Mbita Parliamentary seat in the 2013 elections. She is now MP for Suba Constituency.
But before politics, the alumnus of the University of Nairobi School of Law (BA, Human Rights and Humanitarian Law), New York University (MA, Public Service Law) was known as the founder of Cradle Children's Foundation, an NGO that protects and promotes children's rights.
Millie has received the YWCA Democracy Award and the Eve woman of the year for human rights and gender.
The wife of Zimbabwean man Magugu Mabona (whom she says they met online and married in 2006) is also known for her loud and dramatic, colourful hairstyles starring hair extensions.
Wanjiku Kibe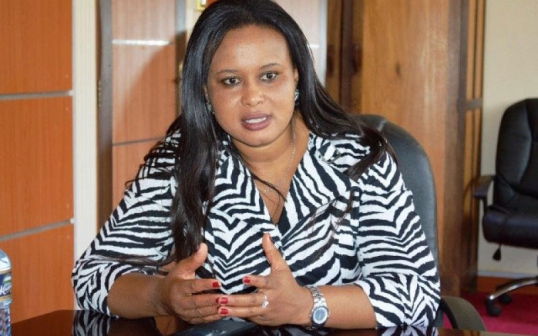 Anne Wanjiku Kibe is the first female MP for Gatundu North. The former FM radio presenter and producer at Kameme FM is a former nominated MCA in Kiambu County.
But in the August 8 elections, she beat former area MP Kigo Njenga to clinch the seat. The alumnus of Kenyatta University (Education) and the University of Nairobi (MA, Business Administration) is a champion in the war against SGBV besides promoting education and economic empowerment. Little is known about her private life.
Martha Wangari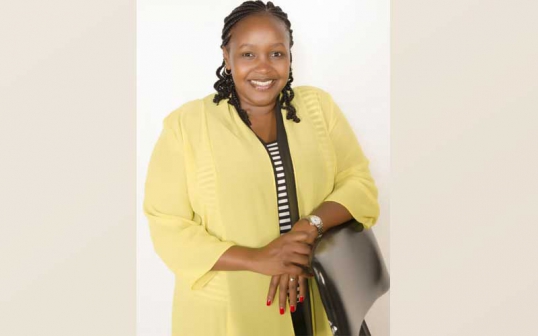 Martha is the second woman MP and first elected woman MP in Gilgil constituency. She has always been in involved in leadership. In her first year at the university, she was the finance secretary for the Organization of Nairobi University Science Students at Chiromo campus.
In third year, she was elected vice chairperson in charge of academics in the Student Organisation of Nairobi University. Martha made her debut into politics through her Warembo na Kibaki that sought to attract youths to vote for Kibaki, in March 2013, she was nominated to the senate.
The Bachelor of Science-Statistics graduate founded the United Democratic Forum (UDF) party that sponsored Musalia Mudavadi bid for the presidency in the 2013 elections.
Married to Peter Karanja and the mother of one child, she says her favourite meal is kienyeji chicken, ugali and managu. Her role models include Kenyan politicians Phoebe Asiyo, the late Prof Wangari Maathai and the late British Premier Margaret Thatcher.
Charity Kathambi Chepkwony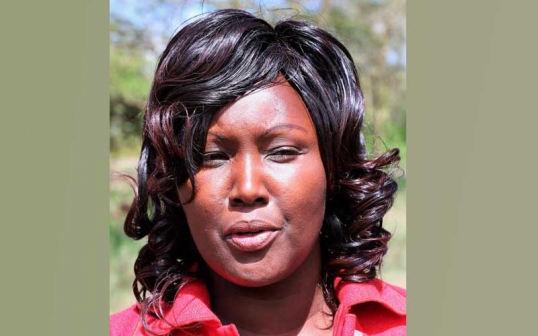 The mother of three is the first female MP for Njoro constituency in Nakuru County. Last year she was appointed the director at the Kenya Literature Bureau, but this is not her first foray into politics.
In 2013 she won the primaries under URP (United Republican Party) but was unable to defend her seat due to irregularities.
She also said that when she was announced the winner of the Njoro seat she only had Sh6,000 that would cater for everything, including her fuel back home. Growing up, Charity wanted to be a lawyer and a preacher in areas affected by inter-tribal clashes in Njoro.
Aisha Jumwa
The former Kilifi Woman Rep was elected the first female MP in Malindi. It has been quite a journey that included the outspoken and fearless fourth born of 28 children in a polygamous family, sacrificing her marriage.
She dumped her hubby in what she termed a disagreement over her quest to join politics. Jumwa paid her husband a bull as the dowry after his family interfered with their marriage and supported his quest to stop her from taking part in active politics.
The mother of three and founder of Aisha Jumwa foundation (sanitary towels) dropped out of school in secondary school but is now studying for a bachelor's degree in international leadership and governance at the International Leadership University.  
Dr Rachel Nyamai
The former lecturer at Kenyatta University and South Eastern University College in Kitui County, is the Kitui South MP.
She pursued her Bachelor of Education Degree and Sociology of Education degree at Kenyatta University. In 2010 she attained her PhD in Global Health at the University of Aarhus, Denmark.
Currently, serving her second term in parliament, Dr Nyamai is married to Titus Mavui Ngumu.
In 2014, the 41 year old politician ordered the arrest of a blogger named Mbuvi Kisina for criticising her on social media.
Dr Lilian Gogo
Dr Lilian Gogo defied all odds to clinch the ODM party ticket for Rangwe constituency. A Lecturer in the department of Dairy and Food Technology at Egerton University, Dr Gogo is making history by becoming the fifth elected female MP in Nyanza following in the footsteps of Grace Onyango, the first woman mayor of Kisumu, Phoebe Asiyo, former Karachuonyo MP, Grace Ogot, the only woman assistant minister in President Daniel Arap Moi's government and Millie Odhiambo.
Jessica Mbalu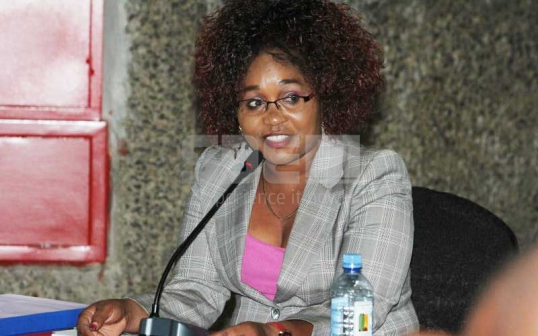 The twice elected former part time lecturer at Catholic University and also held the position of the Chair, Board of Governors of St. Mary's Girls Makueni. Her first foray in Parliament was in 2013, and she managed to retain her Kibwezi East seat in the August 8 elections.
The alumnus of the University of Nairobi (BA, Finance, MA, Strategic Management, PhD Candidate, and Strategic Management) is a founder member of the Kibwezi East Reach programme. 
Her political role models are Charity Ngilu, Martha Karua and her mother because she took care of her and eight other siblings on her own. Jessica has been married for over 14 years to her lawyer hubby. The mother of two sons loves muthokoi, ugali and fish.
Sabina Chege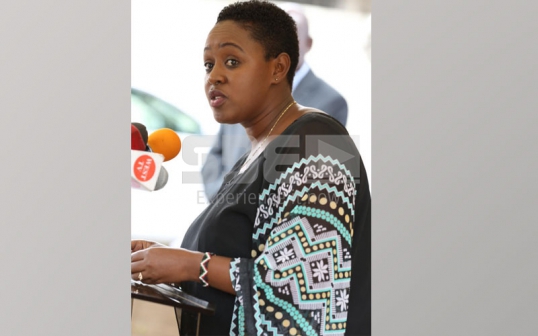 Sabina clinched the Woman representative position in Murang'a County in the just concluded elections.
Sabina attended Mugoiri Girls before joining University of Nairobi for a bachelor's degree in education. In 2005, she joined World Space Africa as regional manager and in 2007, she was employed at KBC as programmes controller.
She hold a Masters in communication and was cast as Rehema in the popular television Kiswahili soap opera, Tausi that aired on KBC TV from 1995.