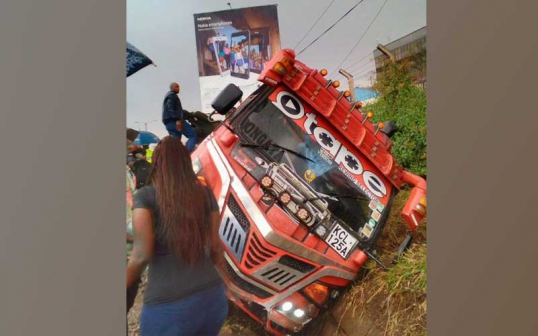 An accident that happened this week along Lang'ata Road involving a popular Rongai nganya dubbed Mix Tape, has elicited mixed reactions.
Frankilne Kirwa blames NTSA for failure to check the weight of most of the nganyas.
"Some of these mathrees are too heavy. Further, they lack emergency exits, which is mandatory. Something needs to be done.
There's need for stricter implementation of the rules. Safety begins with all of us. Even passengers need to be careful when boarding these matatu".