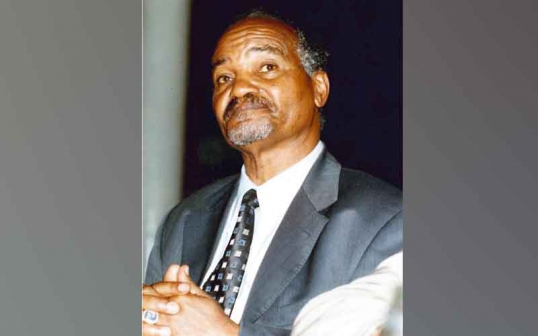 G.G. Kariuki fell with Cahrles Njonjo by the hand of Moi.
Charles Njonjo, Mwai Kibaki and James Osogo are the only ones left from the cabinet Mzee Moi inherited from Jomo Kenyatta
The recently departed Senator for Laikipia County, G. G. Kariuki, once visited my publishing office in 2000 in the company of an editor called Lisa Lawley. Lisa worked for us on special assignments. She mostly assessed and wrote reports on literary manuscripts.
This time, she was introducing both G.G. Kariuki and his manuscript, titled Illusion of Power: Reflections on Fifty Years in Kenyan Politics.
Kariuki's title was at once apt and exciting. For had he not seen it all in the mud of Kenya's politics? He had risen meteorically and fallen spectacularly. At one point in history, everyone wanted to be with him and to kiss him.
At some other time, they all wanted to run away from him, or kick him. He rose through President Daniel arap Moi and former Attorney General Charles Njonjo.
G.G. fell with Njonjo by the hand of Moi.
He was eminently qualified to write about political growth in the country as an illusion of power. I would recall the early years of the Nyayo era when the now dishevelled gentleman before me was at the apogee of his political career.
Handsome, chocolate skinned, diminutive and reserved, G.G. Kariuki was counted among half a dozen or so ministers who rose to power with the arrival of the Mzee Moi in 1978.
They say that it is an ill wind that blows no one any good. The wind that blew away the Jomo Kenyatta regime on August 22, 1978 concurrently ushered in Moi. He arrived with a set of new power brokers, bar Attorney General Charles Njonjo.
Whether it was a display of camaraderie, anxiety, or both, President Moi unprecedentedly rode in the presidential limousine with G.G and the late Stanley Oloitiptip of Kajiado South. Occasionally, the Attorney General also enjoyed the comforts of the presidential limo.
This went on for the first two to three months of the Moi presidency. Some joked that these people were human shields in an uncertain political environment. Others thought this was Moi's way of unfurling the new order of power. Whatever the case, G.G. was a man basking in the glory of a new dawn, the dawn of the Nyayo era.
There is a sense in which these memories tease us with the thought that we are in the twilight of an era, the Nyayo era. G.G. Kariuki passed on at about the same time as three other key Nyayo men.
There was the redoubtable Nicholas Biwott, who was feared by friend and foe alike in the Moi years. In the outrider capacity was Ambassador Bethuel Kiplagat, an esteemed diplomat who had his own ups and downs.
Then there was Major General (Rtd) Joseph Nkaissery, who was literally a battleground man in various field operations in those days.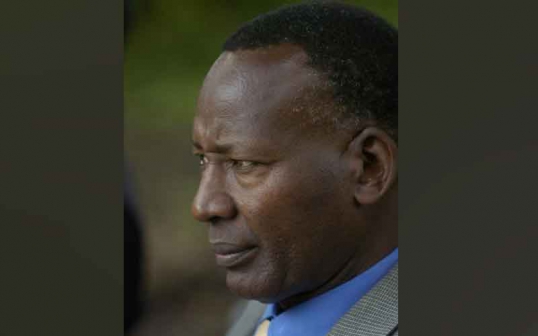 There is a sense, accordingly, in which these transitions herald the passing of a generation, if not an era. There has been circulated in the social media an old cover of the defunct Weekly Review magazine that the respected Hilary Ng'weno published in the Jomo Kenyatta and Nyayo years. The cover banner of 30 November 1979 reads, "Kenya's New Cabinet."
It has President Moi's mug shot at the centre and around it his new ministers. These were the November 1979 Cabinet freshmen.
They included people like Nicholas Biwott, Moses Mudavadi, Joseph Kamotho, Andrew Omanga, Charles Rubia, John Okwanyo, G.G. Kariuki, Arthur Magugu, Jonathan Ng'eno and Kabeere M'Mbijjiwe. These were in addition to such persons as Justus Ole Tipis, Robert S. Matano, Mwai Kibaki, Stanley Oloitiptip and of course Attorney General Charles Njonjo, who were inherited from the Kenyatta Cabinet.
Others were, James Gichuru, Munyua Waiyaki, Dr Zachary Onyonka, Paul Ngei, James Osogo, Mathews Ogutu, Odongo Omamo, Mutunga Mutinda, Taitta Arap Toweett, Nathan Munoko and Mbiyu Koinange. The new names, therefore, were the Nyayo era people.
With time, Fimbo ya Nyayo would methodically extirpate the rest from relevance and visibility.
It happened this way. President Jomo Kenyatta died on August 22, 1978. President Moi took over for 90 days, in holding capacity. Constitutionally, Kenya would elect a new president before November 22, 1978.
Political parties were expected to present presidential candidates by October 10 that year. Recall that Kenya was on paper a multiparty democracy at this time.
However, Kanu was the only registered party. By closing of nominations at midday on October 10, the only name the electoral commission had received was that of the Acting President Daniel Arap Moi.
On October 10, 1978, the director of elections, John Montgomery, declared Moi President elect. He was sworn in a few days later as the substantive president. Meanwhile, general elections were looming in 1979.
As a message to the electorate on who he was going to work with, President Moi brought these new people into the Cabinet, while retaining all the old ones.
The 'professor of politics' that he called himself, Moi knew that there would be time to shake off those he did not want.
This began after the general elections of November 8, 1979. Some lost the election. Only a handful of survivors were appointed back to the Cabinet. From the Kenyatta Cabinet that Moi inherited, the only people still in the land of the living are Mzee Moi, Charles Njonjo, Mwai Kibaki and James Osogo.
All the others have moved on to the great beyond.
Barrack Muluka is a commentator on socio-political issues.
www.barrackmuluka.co.ke