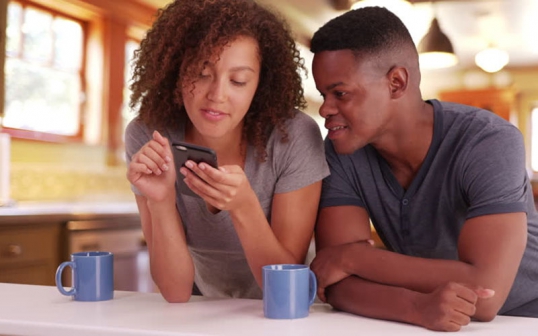 It is never an easy thing watching your close friend get married. You'll probably spend nights after that wondering what's wrong with you. How come no one has seen it fit to propose to you, let alone you falling in love and finding 'the one.'
It's particularly paining if the supposed friend is anything but wife material.
Take for instance my BFF whom we shall call Andrea, and who got hitched a few weeks ago. I am happy for her, save of course for the fact that I can no longer now crush at her place after a night out, or chat until the wee hours.
But that is not the gist of the story. Andrea is not exactly, even in the loosest way, wifely. So, when she dropped the "I'm-getting-married" surprise on our WhatsApp group, we all thought she was high on something cheap.
But it finally dawned on us that one of our most trusted sisters was leaving the club. Andrea is as real as a woman can be, very open and wears her heart on her sleeve.
So while the rest of us were putting up shows for our boyfriends, going to their places every weekend to clean and be nice, ditching our beloved weaves because bae hates fake things, wearing long skirts to earn ratings with potential in-laws, the bad girl of the group got married.
The girl could drink like a fish, and I am not talking about those girly fruit flavoured things that pass as alcohol. She took the hard makali and would quaff her whisky neat. She curses like a sailor and can hold her own, even buying rounds for strangers with whom she shares a table at a pub.
For the three years she dated her dude-turned-husband, not once did she try to be someone else to win the guy over. He knew from the onset she drinks, suffers from situational arrogance and hates spreading the bed, qualities that a typical man finds 'unwifely.' She is that real, but focused and hardworking as well.
The squad and I learned a lesson or two from Andy, as we lovingly call her, which I thought wise sharing, especially with single ladies out there hoping to 'trap' the man of the dream.
A person who is too willing to ignore her own life for the sake of someone else may have little or nothing to offer. Being too available and accommodating may be a sign that you are needy, clingy or even desperate.
The man you date deserves to know you in your truest form. No white lies, no cover ups, no guilt; just you and all your weird hobbies, odd food pairings, and bizarre tastes.
As women, we've all at some point pretended to be someone we truly ain't, all in the name of impressing our new love interest. But leading yourself down a gnarly road of fibs and lies can leave you feeling like a big imposter.
Not to mention, it creates all sorts of problems for the future. So, if you are a bed-wetter or cannot cook, just be straight up about it. And then don't worry about the consequences; the right person won't cross you off their list for something so trivial.
We all have behaviours that aren't so cute, you know, the kind one only discovers about you after spending a lot of time together. It can be tempting to hide these eccentricities, hobbies and habits, especially if you've been ridiculed for them in the past, perhaps by a mean ex. But that doesn't mean you should feel ashamed, or act like you are little Ms. Perfect, especially now that you're in a new relationship.
Your oddities make you interesting, so don't hide them just because you think it will put a guy off or make him think you're weird.
Weird is good, and having a unique side just makes you a more interesting, well-rounded person. Be yourself, let your weird side show, and allow your man to love you for you. After all, there is someone for everyone.