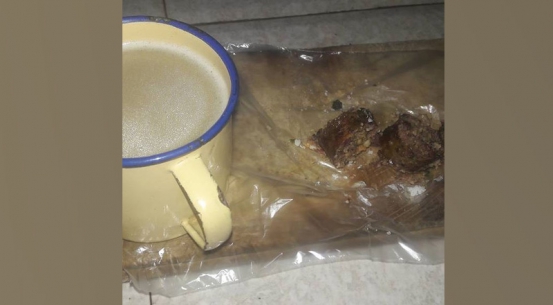 The high cost of living is being felt at the local with mixed fortunes. While Nyambu has been complaining that "watu wanakuja kwa bar kulamba chupa tu," Waka-Knife, our lifetime butcher, is not complaining.
He is one big beneficiary of the escalating cost of milk, sugar and maize flour and not necessarily from Mexico.
With a litre denting Sh80 at the milk ATM, Kang'ethe has resorted to buying four cups of take-away thufu with pili pili ya umbali for Sh40 at Sh10 each.
"Soup for family breakfast is very good for the bones," argues Kang'ethe, adding that, "Strong bones will be needed in an election year."
But the most important reason for having soup we later learnt was that soup and salt are blood brothers "na unajua chumvi ya 50 bob inaweza last until the next elections?...in fact," explained Papa English, a lecturer in economics, "unlike sugar, the price of salt never goes up and salt is rarely advertised."
Diameter, the political analyst, was nodding like a not-so-bright student in a sudden illumination of hard concepts when Papa English continued, "and there are never any salt wars in this industry of very few players, where there are no managers running down salt companies.
Indeed, even in the poorest of Kenyan families, you will find salt which they can apply on ugali in the absence of sukuma wiki!"
The rising cost of maize flour could trigger the 'Unga Revolution' before the elections, but at the local, it has led to a price war.
A slice of ugali (bila saucer) costs Sh70 at the butchery. Kang'ethe has resorted to bringing his own one kilo 'bundle' to Waka-Knife who charges for 'moto and labour' with the remainder being taken home.
As for meat, instead of a kilo that his family was used to most Fridays, Kang'ethe has since condemned his household to kichwa chemsa, arguing that it is 'white meat' and a good buffer to keep off lifestyle diseases like gout.
Waka-Knife has also been preparing mutura kwa order due to increased demand and has doubled prices to Sh20.
Owish was one indicator as to why mutura is a hot commodity: It's for a supper of ugali and sukuma with mutura giving a whiff of meat!