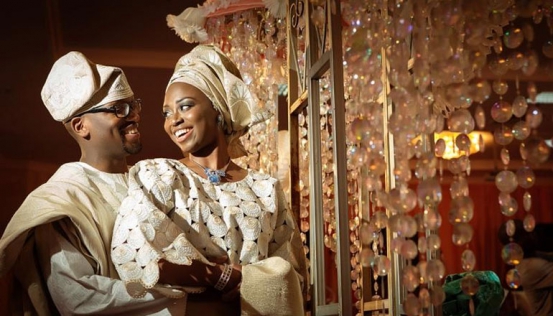 Nairobi women love foreigners, and though they would fall over themselves to snag a mzungu, the 'brodas' from West Africa are just as hot and have our sisters fawning in dazed fantasy.
City women are so smitten by Nigerian men they would walk to the South Pole in water-soaked gumboots to hook up with one, which makes them easy prey for smooth talking con artists. But it is almost unanimous among our Naija-loving women that these 'brodas' appreciate and treat women better than what they consider rudimentary attempt at romance by Kenyan dudes.
Of course, there is also the sometimes misconstrued notion that Naija men are wealthy and live lavishly.
Obafemi is confident, smells nice
Nancy Amunga, a receptionist at a city law firm, says she's attracted to Nigerian men because they go the extra mile to get a woman's attention. And no, it's not just about their looks.
"There is something about the confidence and poise of a Nigerian man that is just irresistible. It also helps that they are ready to 'chop' money on you," says Nancy, who has dated four Nigerian men in the last five years.
Nancy goes on to describe their looks and good sense of sartorial elegance, as well as nice smell.
"He doesn't have to be an eye candy because you may never notice that with all the style and sharpness in their looks. No matter how handsome a man is, if he is not confident, nothing much will be going for him in the relationship department. Confidence is key," adds Nancy.
Aghahowa cares. A lot!
Have you ever been to a salon where women are doing their nails and you find a man changing seats with his woman - from the mani-pedi corner to the weave-fixing mirror? Well, he's probably Nigerian!
Suzie Rachel, a housewife married to a Nigerian businessman, says her hubby will do anything for her to look good and presentable.
"My husband is quite involved in my physical appearance. We spend a lot of time together shopping for my outfits and even at the salon. He doesn't say it, but I know he loves parading me in front of his friends so they can see how beautiful his wife is," says Suzie, adding that being a housewife has never been a problem, as he proudly takes her to his meetings whenever she is not babysitting their three-year-old daughter.
Oluwanifemi is loaded like a gun
Suzy also praises her husband for being 'selfless' and going out of his way to spoil her. "His money is ours. As a matter of fact, I have his bank account details, although most of the time he deposits money in my account.
His income basically provides for me and my extended family. When we began dating, he used to pay my rent, he bought me a car which he fuelled weekly, besides buying me clothes. All he wanted in return was that I should get married to him and become a housewife," a proud Suzie tells The Nairobian.
"My husband has made it his mission to make me know how special I am to him. Three years into the marriage and he still wines, dines and romances me like he did when I was in college. I highly doubt that a Kenyan man would match up to such loving care," she says.
Adebola is sensitive to death
A Kenyan man will hardly tell his wife that he loves her 10 years after marriage. Instead, they choose to keep their feelings to themselves.
"Nigerian men are the Europeans of Africa. They are not afraid to express their emotions, be it on the dance floor, at a date or even at home. And they would always apologise for any wrongdoing. If he loves you, he would want the whole world to know," Sandra Wamae, a former flight attendant told us.
"I once dated a man who would fly to my destination to spend the night with me. At times, he would surprise me with flowers and spoil me rotten before flying out for business the next morning," Sandra reminisces.
Although they broke up two years ago, Sandra kept the car and a house in Kilimani. She also has a high-end boutique business courtesy of her ex Nigerian boyfriend.
Babatunde is a bedroom 'bully'
Most women we spoke to claimed 'Naija' men are quite blessed where it matters in the bedroom. "These men are talented and unlike their Kenyan counterparts, they will always make sure that you are satisfied first before they get 'there,'" Sandra explains, adding that they are adventurous, open-minded and willing to try out new ideas just to spice up the sex life.
Related Topics