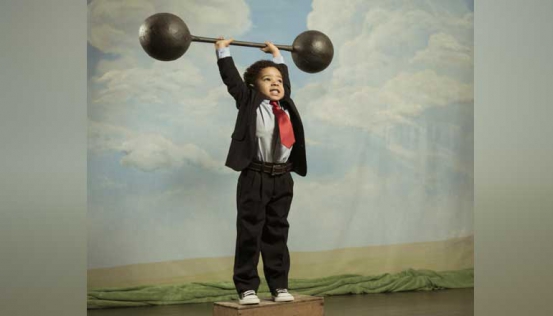 I loved what I read the other day. They were words of wisdom from Arsenal manager, Arsene Wenger: "When you look at people who are successful, you will find that they aren't the people who are motivated, but have consistency in their motivation."
That was spot on. For the record however, let it be known that I am not an Arsenal fan.
Consistency is a gem in the equation of greatness.
It is the ability to stand firm - in conformity to your persuasion — in order to maintain accuracy towards achieving desired standards of outcomes.
Consistency is a work ethic whose responsibility is to ensure the achievement of a level of performance that does not vary greatly in quality over time.
To be consistent in effort is to be consistent in success. It is to apply yourself continually with all of your, maturity, firmness, and resolve.
It's good to start. Many people start but very few finish, because although they are qualified and highly talented, they lack consistency.
Regardless of the perceived insignificance of what you want to do, if you can make up your mind to start and finish strong, success will be assured to you.
There is no industry or career too insignificant if you can give it the consistency it requires. There is no occupation that cannot make you a billionaire.
 There is no calling that cannot make you significant to entire nations, and there is no talent that cannot drive you to the top of the world. But all these are only possible if you can allocate them the consistency they need.
Eventual success and personal satisfaction is never derived from doing diverse things, but in doing one thing in diverse ways.
When consistency is applied to purpose, satisfaction and fulfillment become obvious rewards. You see, purpose is a permanent mandate, an unchanging innate instruction, while consistency is the sustenance of resolve in favour of purpose.
Purpose does not change; it is an everlasting original intention.
To be consistent demands we master the sequence, formula and practice of our routine. We must repeat the process until harmony is perfected.
Heaven is what it is because of the accurate arrangement of things in perfect harmony, each in its place, subservient to the other and in congruence to divine pattern and order.
Of course heaven is not progressive, it's already perfect, but for us, practice makes perfect. We have a daily mandate to develop the pattern of consistency until harmony and excellence gives birth to our heaven on earth.

Have you defined your consistency down to a daily routine? Are you persuaded enough to predict the rest of your life based on your daily routine?
Any long-lasting success is a product of consistency. One-night wonders and momentary shooting stars are not defined as success.
Consistency will be tested, not to be disqualified, but to be proved. Life will set itself contrary to our convictions, not to destroy us, but to concretise our consistency.
That is why we cannot define consistency without loyalty, faithfulness, commitment but more importantly, dedication.
 Fidelity is a function of consistency. And faithfulness is the constancy of faith towards what we have vowed to someone or to something.
We don't stay true to people we have a covenant with, but to instructions and decisions we have resolved to adhere to in their regard.
American actor, producer, singer, and professional wrestler Dwayne Johnson says: "Success isn't always about greatness. It's about consistency.
Consistent hard work leads to success. Greatness will come." We cannot be in everything, but we can be in something: one thing! We ought to give our entire, our absolute and our complete consistency to one thing for as long as it takes until God becomes satisfied and our hearts become glad.
Your gift deserves your focus and your undying consistency. It craves for it. When you discover your gift you respond to it, but when your gift discovers your consistency, it responds to you!