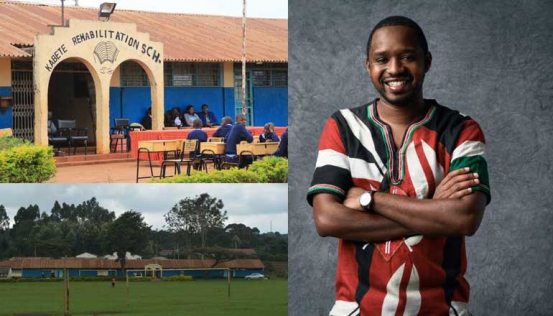 The Kabete Approved School was established by the colonial government between 1910 and 1912 in Lower Kabete, Nairobi, to confine young Africans working for odieros on their lands and businesses.
Sitting on 250 acres, it was the first correctional and rehabilitation facility in Kenya.
Africans avoided signing up for kipande which was a ticket to paying the dreaded hut-tax.
Those without ID cards were also arrested and locked at Kabete Approved which was converted into a concentration camp when World War II broke out in 1939, and reopened when the War ended in 1945.
Kabete Approved admitted War orphans and later those with criminal tendencies who were trained on carpentry, tractor and plant operations, mechanics, leather work, crop and animal farming, tailoring, masonry, sign writing, blacksmith and painting inside the boys only primary boarding facility where current Buuri MP Kinoti Gatobu was a volunteer teacher while a student at the University of Nairobi from 2006 to 2010.
Secondary education was introduced in 1988 but later phased out over implementation of national standards.
In 2004 Kabete MP Paul Muite urged the government to get a friendlier name and the school was renamed Kabete Rehabilitation School to shed off the colonial image of a minor prison.
Indeed, life for inmates in unkempt uniform in the crowded and dilapidated facilities was hell. What with severely beatings over flimsy grounds.
Notable alumni include CNN award winning photo-journalist-cum-activist Boniface Mwangi whose defiance saw him kicked out in October 1998. He was barely a year there. He sat for his KCSE exams last month, 18 years later!
Others who wore light blue shirts and navy blue shorts and pullovers are Citizen TV journalist Simon Kigamba, University of Nairobi lecturer Narkiso Owino, city banker Argwings Ndombi and George Kimani, a manager at an International school.