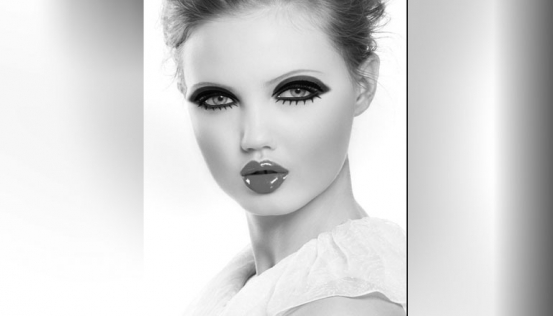 Nairobi weather is officially confused! You leave the house clad in winter wear only to strip to the last tee hours later.
And Nairobi lasses are suffering, especially the ones who cannot leave the house without foundation, eye liner and lipstick.
I never thought makeup troubles were so serious until last weekend at a friend's party. Champagne accidentally splashed on his fiancée's face washing down everything down her cheeks.
She fled to the washing room for epochs only to find the cake cutting already underway.
I absolutely have no objection to make-up only that I think it should be applied well and shouldn't be exaggerated; make-up is not a mask for crying out loud.
It is not unusual to spot a lady boldly swinging past a table in a club spotting unblended concealers on top on their eyebrows.
Girls, I hear there is a Facebook page called Glam life dedicated to teaching you how to apply makeup. Join it!
We probably have also at least more than one occasion met a friend's friend whose left and right eyebrows seem to be having a soaring contest.
Ladies spend more on make-up than healthy food hence messing their identity.
Very few, if any, ladies will answer the door bell in the morning without panicking that her man will see her bila layers of make-up.
Let me tell you a secret girls, and for free or maybe just Sh50, for buying this paper; Men may not be skin experts but get best tips on makeup application and know that keeping it simple also works.
Otherwise, soon we will be using wet wipes to test your real beauty!