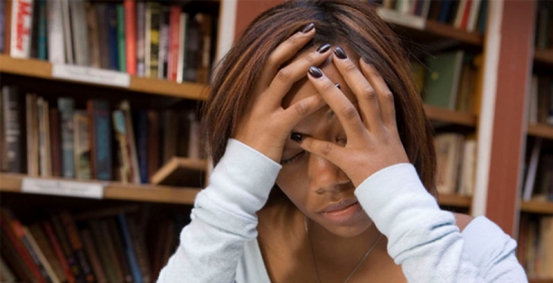 About two decades ago, comedy was nowhere close to being considered a career in Kenya.
There were seasoned comedians like Mzee Ojwang and his crew, but they confined their work to hilarious TV shows- and earned meagerly out of it.
A revolution was started by the Redykyulass crew, and matured in the able hands of Daniel Ndambuki, popularly known as Churchill. Today, many of Churchill's disciples call comedy their career. And they are not complaining.
This season, last year's KCSE candidates are choosing their university courses. It is supposed to be a solemn undertaking for a number of reasons. One, it defines the direction their lives will take. Secondly, their energetic years will be spent studying what they choose now. Thirdly, their contribution to nation building is intimately tied to their careers — for they will offer the skills they learn to the society.
The proliferation of university education in Kenya in the last decade makes career choice even more challenging. A look at the Kenya Universities and Colleges Central Placement Services (KUCCPS) website shows that universities have taken on more daring courses. Often times, these courses are duplicated and do not give the student a pathway to any known career.
Sample this; many engineering degrees are not recognised by the regulatory authorities because the universities offering them do not have proper resources.
In the medical field, we have mushrooming courses like Industrial Pharmaceuticals, Clinical Medicine and Medical Imaging. These courses deceptively resemble traditional courses, but their graduates can't tell where they fit in the ecosystem. This means career counselling is a pivotal skill that our teachers should possess.
What informs one's decision to choose a certain career? This is a spiritual question. Spending almost two-thirds of one's life doing what he doesn't enjoy is like being in an abusive relationship. You can't maximise your potential. Your health will suffer. Though easier said than done, the surest way of career success is choosing a course which aligns with your passions, aspirations and strengths. While financial security is important in our society, it is not the most important.
If Churchill had looked at financial expediency, he would not have persevered in an unbeaten path. Again, there is enough evidence that doing what one does best ultimately brings financial success. We have examples of successful people who followed unconventional careers like public speaking, acting, music and drawing and are doing well.
A student in the process of choosing a career ought to turn inwards and know themselves well. Career counsellors should help carry students through a journey of self-discovery. A degree or diploma is not an end in itself. It should be a process to open your mind to greater possibilities, and not necessarily put you in an enclosure.
Career choice is an exercise in courage, the courage to let go of some opportunities over others, and the realisation that you can't be everything. In light of the numerous courses being offered by our universities, no student should select a course they have little knowledge about. The KUCCPS should publish details on all courses, their career pathways and opportunities for students to refer to during selection.
While realism is the main consideration when choosing careers, it should not be the main drive. Passion, an enterprising spirit and careful risk-taking are more important, especially in a world deficient in creative careerists and yearning for more innovative solutions to modern problems.
Dr Paul Bundi Karau is a medical doctor, author, motivational speaker and renowned Key Note Speaker. He's currently a resident in Internal Medicine in the University of Nairobi. ([email protected], @pbkarau)