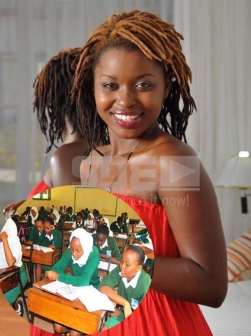 Matuga Girls Secondary School is a public school located in Matuga Constituency in Waa, Kwale County, at the Coast.
Founded in 1967, the school has been a giant in the Kenya Certificate of Secondary Education examinations in Kwale County, a feat that saw its status shift from provincial to national school status.
Nicknamed 'Mighty MTG', the school has a population of more than 700 students. The girls dress in green skirts and white blouses.
Girls here were ferried in an old bus — that looked like a lorry — and which was nicknamed Matwana. When packed students will stand the shika chuma style, just in case they were more than the bus could accommodate. The seating in the bus was such that the students faced each other. It's only recently that the school got a modern bus.
It is known for hockey, with Shimba Hills, from the same region, being their bitter rivals.
Most alumni were unanimous that their best teacher was Mrs Manya. She used to dress well and taught CRE.
The girls had a soft spot for Shimo la Tewa Boys from the North Coast, and once or twice, 'Mighty Shimo' faced off with students from Kwale Boys Secondary School who stepped up to defend the 'honour' of their South Coast girls.
The girls loved dambwa, a mixture of rice and beans, which was the only sweet break they had from githeri that they had nicknamed boboro. On other days, it was beans with everything, be it ugali or bread.
The school's alumni include Radio Maisha's beauty Mwende Macharia, Zipporah Kittony, Mariam Dodo of BBC and Tina Ngema of Radio Jambo.