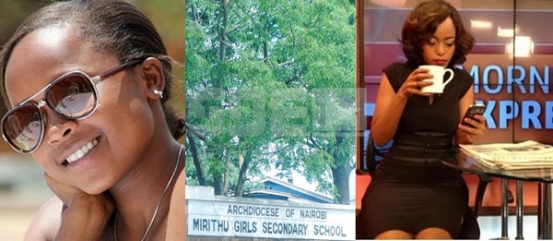 Founded in 1975, Mirithu Girls Secondary School is located in the heart of Ndeiya village, Kiambu County.
The Catholic-sponsored school was where many Nairobi parents sent their daughters for sound education and discipline, away from the allure of the big city.
Not surprisingly, many alumni of 'Mitchez' were Nai lasses who have one lingering memory of their alma mater — the muddy and sometimes dusty road leading to the school.
Students often took that bumpy ride in 'face-me' matatus (and old Peugeot station wagons, whose doors were secured with small padlocks from the outside). Well, these were the only available means of transport.
For 12 kilometres from Limuru town, students 'danced' in the matatus on a road that would miraculously turn into a shamba whenever it rained.
It was a nightmare during the rainy season as some of the matatus had leaking roofs!
When the vehicles got stuck in mud, the girls had no otherwise but to push them! The situation was not better either during the dry season — they would arrive in school covered in dust from head to toe. The face-me's have now been replaced by Probox matatus.
Among notable alumni of Mitchez include KTN's Morning Express presenter, Sophia Wanuna (who according to classmates was good in languages and served as CU chair lady).
Others who wore maroon skirts, sweaters and ties with white stripes, as well as white blouses, are Beba Beba actress and Hot 96 radio host Nancy Wanjiku aka Shiks Kapienga, Gathoni Kimuyu (Mama Millie in Citizen TV's Machachari Show) and The Standard Group photojournalist Fidelis Kabunyi.
Related Topics