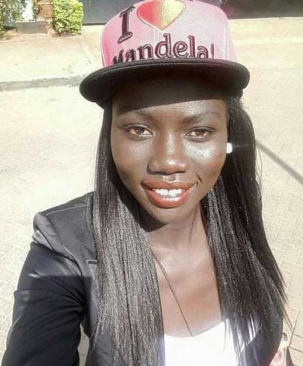 My name is Sarah Chan, a South Sudanese basketballer in Kenya. I came to Kenya in 1998 due to 'obvious' reasons and I have lived and loved Kenya and Kenyans at large.
I started playing basketball in 2004 as a freshman at Laiser Hill under coach Tom Opal who was at that time a player for Ulinzi. At that time, the school decided through a policy that every student has to get involved actively in at least one sport.
My cousin and I had just joined the school. Then came coach Tom who saw two tall girls just walking around the school doing nothing. He asked us to join the training.
Before that, I knew nothing about basketball. I did not even like it, but as fate would have it, coach Tom brought out the passion in me because he was so serious that he took it personally whenever we failed to do our best in the game.
He did not play around with us, you were either in or out. It was always basketball, basketball and more basketball.
My experience at Laiser Hill made me what I am today, and I have the entire Laiser Hill fraternity to thank for that. I feel blessed and privileged that I am a basketballer today. There are lots of kids with great talent out there who only wish that they had a chance to play.
I started out at Railways Club — I was still in high school. Then I joined USIU for my university education and since then, I have travelled far and wide because of what coach Tom taught me.
However, my basketball journey could hit a snag if the current state of affairs in the game remain unchanged. I have risen to the level of playing basketball in the West, but my love for Kenya comes first. But today, we are not a wanted lot by Kenya Basketball Federation, not for any other reason, but because of our nationality.
In my current team (USIU), there are less Kenyans compared to internationals. My teammates, the likes of Ghyghy, Dian, Cynthia, Manuela among other great players, cannot play simply because they do not hold Kenyan passports.