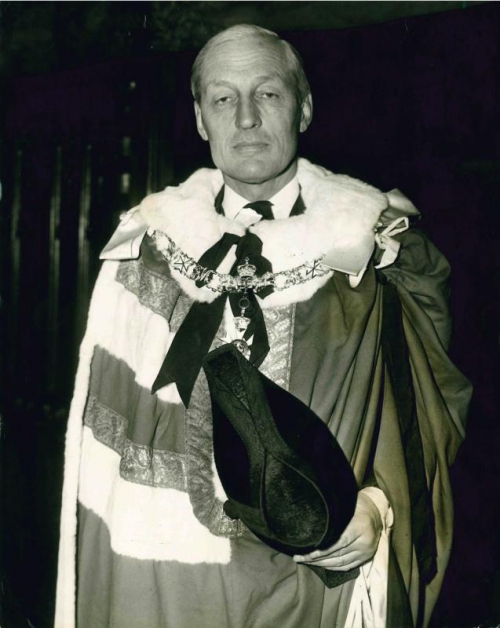 There were colonial governors, and then there was Sir Evelyn Baring.
His administration coincided with the Mau Mau insurgency for which he declared the State of Emergency on August 20, 1952, eleven days after Senior Chief Waruhiu wa Kung'u was assassinated on the back seat of his spotless Hudson Sedan.
Sir Baring, a former diplomat and banker (his family owned Barings Bank where the Queen is a prized client), attended Waruhiu's funeral - despite having arrived in Kenya just 10 days earlier!
Matters came to a head when whites were attacked and police informers murdered - their bodies hanged on rafters. Curfews were imposed, public gatherings banned as Baring confronted "Mau Mau terrorism" in the seven years of his last appointment to a British colony.
"Sir Evelyn Baring is one of the most aristocratic aristocrats I have ever encountered," wrote John Gunter in, Inside Africa. "And the atmosphere is almost that of 18th century England. People emerged down corridors as if they had just stepped out of antique frames."
Funny how white Settlers thought him liberal yet "notwithstanding Baring's good looks and patrician ways," wrote The Telegraph in 2002. "He was a shy man, who often seemed remote and distant to those who did not know him well."
This was the man who turned Kenya into one expansive detention camp where the brutal end of the British Empire was played out.
Government House (State House) was where Anglican archbishop Trevor Huddleston prepared the private chapel for the governor to receive Holy Communion every morning with his wife Molly... who, by the way, had turned down 28 marriage proposals before Baring showed up, wrote The Telegraph.
Despite his apparent religiosity, brutal things happened under Baring's watch (see Did You Know? on this page).
The Guardian tells us that, Attorney General, Eric Griffith-Jones wrote to Sir Baring advising him that for the brutality against the Mau Mau to remain legal, the suspects must be beaten mainly on their upper body.
"Vulnerable parts of the body should not be struck, particularly the spleen, liver and kidneys" and that it was important that "those who administer violence... should remain collected, balanced and dispassionate."
"If we are to sin," Griffin-Jones reasoned, "we must sin quietly."
There was real sadness, we are told, when the Barings left Kenya in 1959 for England. They settled in Howick where Baring was Lord Howick of Glendale.
He died in 1973.
Related Topics