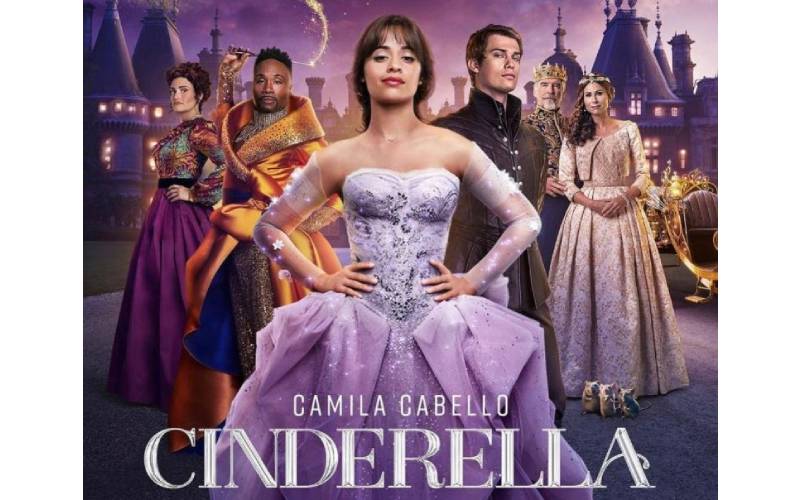 Cast: Camila Cabello, Billy Porter, Nicholas Galitzine, Idina Menzel, Pierce Brosnan, Minnie Driver, Tallulah Greive, Maddie Baillio, Charlotte Spencer, James Corden.
Directed by: Kay Cannon
Genre: Comedy, Musical, Fantasy
Rating: 7/10
Cinderella is a musically-driven bold new take on the traditional story you grew up with. Our heroine is an ambitious young woman whose dreams are bigger than the world will allow, but with the help of her Fab G, she is able to persevere and make her dreams come true.
Thumbs up:
Camila Cabello's acting and singing was so good considering it was her first performance. The songs that they reworked were so well done that you are bound to be singing along. The original songs were also extremely moving. It's a fun watch, despite the cringe and cliché scenes here and there. The feminism message is not over the top and in your face. It's just enough; light hearted and fun. The message is extremely important for young girls and the fact that the concept of a woman taking charge of her life is too "woke" and is considered hard to watch, is most likely the point of the message.
Thumbs down:
The major contention here is Hollywood progressives are at it again, hijacking a beautiful fairy-tale classic. They did not need to title it "Cinderella", if it does not stick to the original plot. If you want to make a spin off or want to change the entire storyline then give it a different title.
Verdict:
Misses the Cinderella charm, but still fun with great costumes.