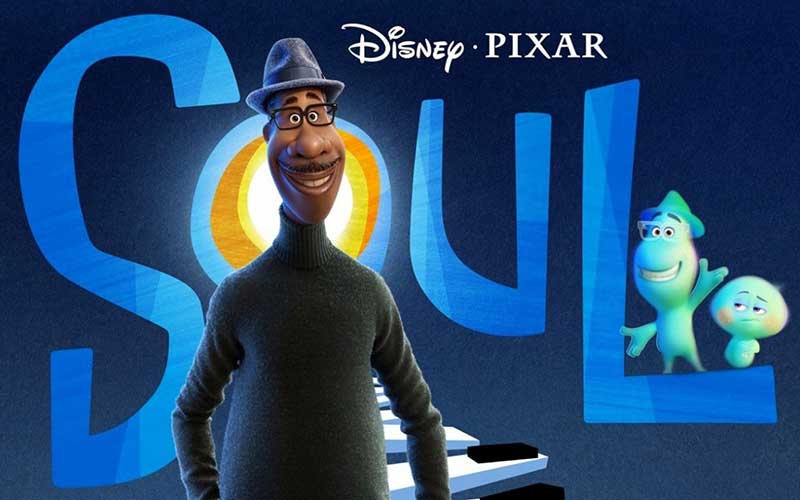 Cast: Jamie Foxx (Joe Gardner Voice), Tina Fey (22 Voice), Phylicia Rashad (Libba Voice), Ahmir-Khalib Thompson (Curley Voice), Angela Bassett (Dorothea Voice), Daveed Diggs (Paul Voice).
Directed by: Pete Docter, Kemp Powers (co-director)
Genre: Animation, Adventure, Comedy
Rating: 7/10
Joe is a middle-school band teacher whose life hasn't quite gone the way he expected. His true passion is jazz and he's good. But when he travels to another realm to help someone find their passion, he soon discovers what it means to have soul.
Thumbs up:
The voice acting, animation, soundtrack, writing. It is one of Pixar's best movies. Animations may seem like they are meant for children, but this movie is very clearly created for an older crowd, even though it is great for family viewing. The characters were mainly black, without it being a political statement, which gives the representation not many animations have successfully captured. Soul will teach you that life isn't about careers, goals, passions, or achievements. It's about living, right here in this moment, exactly where you are.
Thumbs down:
While artistically it ticks all the boxes, narratively it was hard to be involved, moved and you find yourself detached. The characters were perfectly likable, but you'll never really find yourself cheering for them. Parts of the plot are unnecessary and over complicated making the first half pretty boring. It wasn't as entertaining as it needed but artistic and meaningful enough to make up the difference.
Verdict:
An artistic masterpiece that will hit your soul.