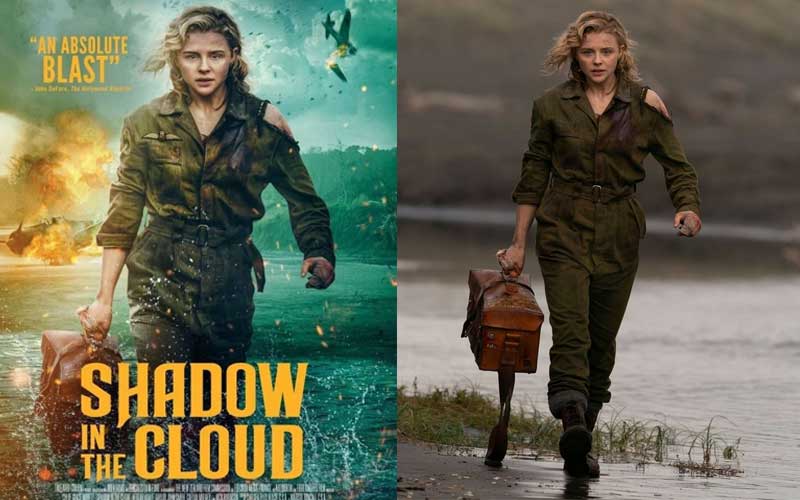 Cast: Asher Bridle, Benedict Wall, Beulah Koale, Byron Coll, Callan Mulvey, Chloë Grace Moretz, Joe Witkowski, Liam Legge, Nick Robinson, Taylor John Smith
Directed by: Roseanne Liang
Genre: Action, Horror, War
Rating: 5/10
In the throes of World War II, Captain Maude Garrett joins the all-male crew of a B-17 bomber with a top-secret package. Caught off guard by the presence of a woman on a military flight, the crew tests Maude's every move. Just as her quick wit is winning them over, strange happenings and holes in her backstory incite paranoia surrounding her true mission. But this crew has more to fear.
READ ALSO: Five must-watch Kenyan films
Thumbs up
Chloe acts her heart out. From her fun roles like Hit-Girl in Kick-Ass or her incredibly committed dramatic performance in Hugo, you can tell that she is an actress with a lot of range and potential. Overall, the best thing to say about this film is that the central performance is great and the film is never boring, as its 83-minute run time does fly by.
Thumbs down
Shadow in the Cloud mainly just feels like a bunch of random ideas smashed into one film. The script did not match up the great actors it features. Also how did the baby remain unharmed throughout the entire movie? This film has some 'cartoonishly' over the top parts that will genuinely make you laugh out loud. So you may enjoy it for that reason.
READ ALSO: After Nairobi Half Life, here comes Teke
Verdict
A woke agenda film you can afford to skip.