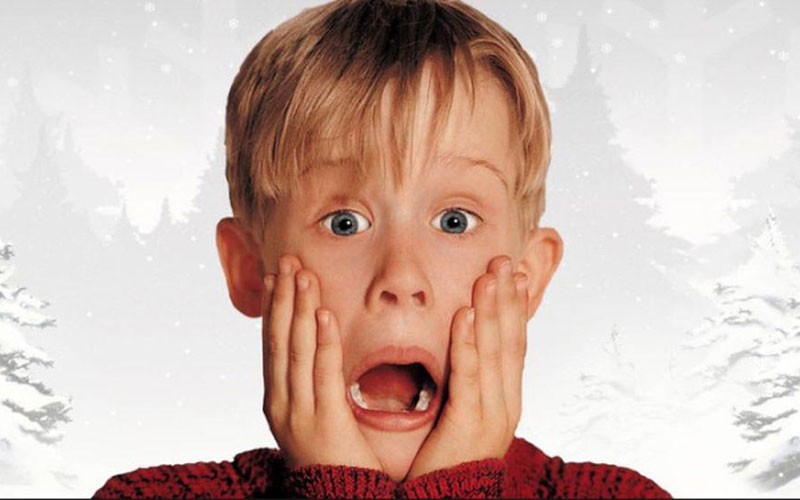 Looking for a fun Christmas film to enjoy at home on the couch with family over the holiday season? The films below will bring the holiday spirit right to your screen. 
Miracle on 34th Street 
Directed by George Seaton and starring Edmund Gwenn, John Payne, Maureen O'Hara and Natalie Wood, Miracle on 34th Street is a heartwarming 1947 classic about Kris Kringle (Santa Claus) in midtown Manhattan, New York. Claiming that he is Santa, Kringle, a hit in Macy's annual Thanksgiving Day parade, must prove his authenticity in court.
How the Grinch stole Christmas 
Directed by Chuck Jones, the film is an animated adaptation of Dr Seuss' How the Grinch Stole Christmas! It is a tale about a surly Christmas-hating Grinch who despises the people of Whoville and decides to rob them of Christmas. Plans by the revenge-seeking hermit are, however, halted by kindness from a six-year-old girl.
Trading places 
Directed by John Landis, Trading places (1983) is a holiday perennial boasting a delightful cast; Dan Aykroyd, Eddie Murphy, Ralph Bellamy, Don Ameche, Denholm Elliott, and Jamie Lee Curtis. The satire revolves around a bet by Philadelphia trading executives and brothers, Mortimer (Ameche) and Randolph Duke (Bellamy). The two frame Louis Winthorpe III (Aykroyd), a managing director in their brokerage firm, for a crime he didn't commit and install washed out con, Billy Ray Valentine (Murphy), in his position.
The Best Man Holiday 
For the hopeless romantic, The Best Man Holiday (2013) is a satisfyingly blended with sentimentality and romance thanks to its excellent ensemble. Directed by Malcolm D. Lee, college friends; Lance (Morris Chestnut), Harper (Taye Diggs), Candace (Regina Hall), Quentin (Terrence Howard), Robyn (Sanaa Lathan), Jordan (Nia Long), Murch (Harold Perrineau), and Mia (Monica Calhoun) reunite in their late 30s over Christmas after 15 years apart and re-ignite rivalries.
Home Alone 
No Christmas movie list is complete without this 1990 cult classic. Directed by Chris Columbus, Home Alone stars Macaulay Culkin, Joe Pesci, Daniel Stern, John Heard, and Catherine O'Hara. Kevin McCallister (Culkin), an eight-year-old boy, awakens to an empty house after he is mistakenly left behind when his extended family leaves for Paris, France. His excitement about having the house to himself is short-lived after two thieves, Joe Pesci (Harry) and Daniel Stern (Marv), attempt to break in