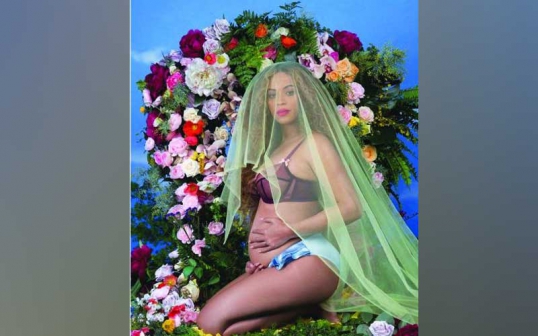 Beyoncé and Jay Z have welcomed their twins, according to multiple reports.
"Bey and Jay are thrilled and have started sharing the news with their family and closest friends," a source indicated yesterday.
Beyoncé, 35, and Jay Z, 47, are already parents to five-year-old daughter Blue Ivy.
Beyoncé revealed she was expecting twins via social media in February.
"We would like to share our love and happiness," the songstress captioned a photo of herself in lingerie holding her growing belly, "We have been blessed two times over. We are incredibly grateful that our family will be growing by two, and we thank you for your well wishes. — The Carters."
In the photo, which broke a record for the most liked picture on Instagram, Bey is surrounded by flowers and wearing a sheer veil over her head.
In May, the singer celebrated with a star-studded baby shower. Guests included La La Anthony, fellow mom-to-be Serena Williams and former Destiny's Child band mates Kelly Rowland and Michelle Williams.
Twitter have also hilariously lost it over the reported announcement.
There have been rumblings all week Beyonce gave birth in a Los Angeles hospital. There were signs she might have given birth to a boy and a girl based on balloons that were delivered to a hospital, but no hard evidence so far.
President Obama intimated a few days ago the twins might be girls, but again... nothing concrete.
The evidence seems to be mounting... five-year-old Blue Ivy could earn some serious babysitting cash.
Related Topics