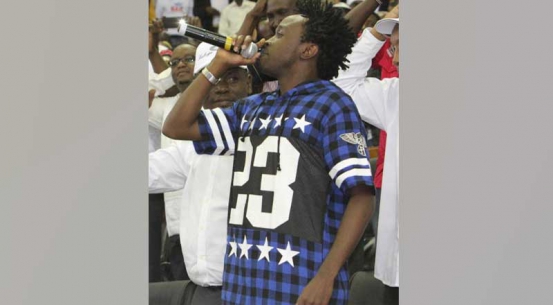 After what seemed to be a rocky week for gospel artiste Bahati, the singer returned to the county on Friday night in the company of his new flame, Dianna.
The two landed at the Jomo Kenyatta International Airport and spent the night at Dianna's house before Bahati left for his house the next day.
Bahati is fighting a controversy involving him and a rumoured baby-mama whose daughter he is keeping.
A week ago, he went public about previous romantic escapades, noting that the girl in question was his former girlfriend.
Related Topics