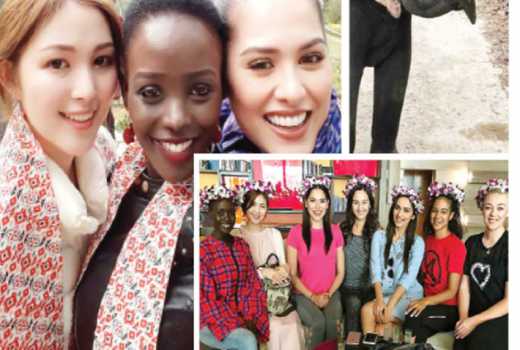 Reigning Miss World Kenya Magline Jeruto, who is also Miss World Africa, was among other Miss World beauties who toured India during the Miss World international tour last week.
The Kenyan beauty shared wonderful experiences about Kenya, marketing the country as a great tourism destination where diversity, culture and nature combine to create a special experience.
"Kenya is a top tourism destination that holds some of the greatest wonders. From the wild animals to amazing natural resources as well as the people, Kenya is an amazing country that all adventure lovers should visit. It is also a great place for business people to invest," the beauty queen remarked.
The tour, which is Jeruto's first since she was crowned Miss Africa, saw her leave for China yesterday.
She is joined by among others Manushi Chillar, the reigning Miss World 2017, Miss Asia and Miss America, on a busy eight-day programme that will take them across the Indian sub-continent.
The Miss World Beauty with a Purpose Project, which is a core value of the Miss World pageant, has had hundreds of millions of dollars raised towards it in support of the sick and the disadvantaged.
The Beauty with a Purpose Project aims to make a difference in the lives of others.