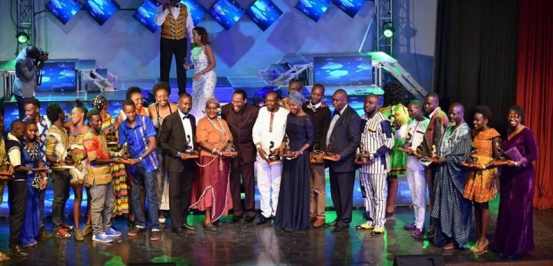 The Riverwood awards, Kenya's annual film awards, went down in Nairobi on Saturday night at a ceremony where glamour and surprises ruled.
The awards that mainly focus on local productions, done on low budget, had New Beginnings (The Team) take home the Best Production Design award as Ilaa won two awards; Best Original Score and Best Cinematography the latter going to Lucas Sakwa.
The Best Actor in Film award went to Samuel Ngunjiri for his role in Confession with the Best Actress accolade going to Jackie Kaboi for her role in Bait.
Other winners included Elly Yang, Best Lead Actor in a TV series (Pray and Prey), Charity Wang'ondu, Best Lead Actress in a TV series (Gaterina), Millicent Ogutu, Best Supporting Actress in Film (Bait) and Jacob Otieno, Best Supporting Actor in Film (Sibini).
The Best East African Film went to Galz about Town from Uganda with the Living Legend and Lifetime Achievement award going to Oliver Litondo.
Even though there was everything good to say about the awards, some few onstage funny moments painted some of the winners in bad light.
"Next time the nominees should prepare speeches beforehand because it appeared random. It was awkward. They would get on stage and not be sure of what to say," Kingwa Kamencu, a leading voice in the creatives industry told MondayBlues.
"The organisers should also add a category where the jury chooses a film to award. When it comes to awards that people vote for, popularity can prevail and good quality works can easily get cast aside.
"There needs to be an award or two where the jury picks a movie that they think is important to bring to light whether it has been popularly voted or not," she said.