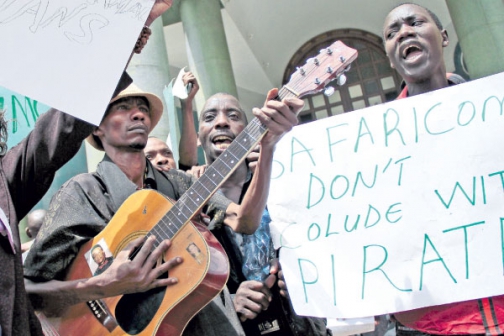 Artistes want to know how the Sh152 million distributed by Safaricom to collective management organisations (CMOs) and premium rate service providers (PRSPs), for payment of their music sold through the company's music platform – Skiza Tunes - is being distributed.
They argue that the royalties released last week as an accumulative amount backdate to July 2015, and may be distributed in a non-transparent manner.
The money was released following the conclusion of a court case filed in Malindi, with CMOs receiving Sh141.675 million while the PRSPs received Sh10.3 million.
Each of the three CMOs has received about Sh47.225 million, which will be distributed to singers, songwriters, sound engineers, performers and music producers who have earned royalties from Skiza tunes.