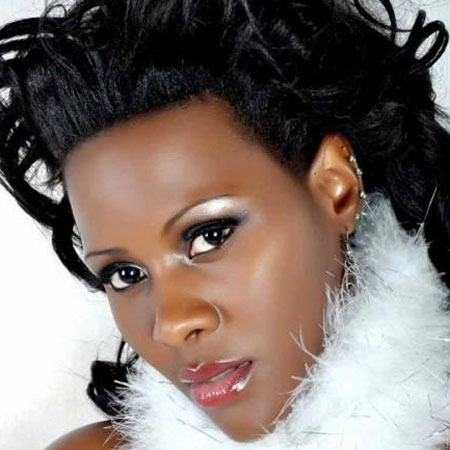 What is titillating about taking pics of yourself in compromising positions? We have all heard the adage, a secret between two people can only be kept if one of them is dead.
Therefore, when you send your salacious pictures or make a sex tape, you can be sure it will pop up somewhere unless you 'delete forever' or even format the hard-disk for good measure if you are a celeb.
If you have watched the comedy "Sex Tape" you know how tricky it can be to take down anything that goes onto the 'cloud'.
Ugandan social media networks have been awash with photos of singer Desire Luzinda of the East African hit Nina Omwami (I have a man) in various lascivious poses. They were leaked by her Nigerian ex- boyfriend Franklin Emuobor in a jealous rage after they broke up due to her philandering.
He has promised to also leak their 'home movies' in a sequel coming soon. By Monday Minister of Ethics and Integrity, Father Lokodo, he of the mini-skirt Bill fame was foaming at the mouth calling for the arrest and isolation of Desire and Franklin.
According to the Anti-Pornography Bill, anyone who participates in, records or even shares pornographic material faces a fine of UGSh10M and/or 10 years imprisonment. If Father Lokodo had his way, there would be a blanket arrest of many based on their Facebook posts and WhatsApp accounts.
Open leg syndrome
I wonder why this did not come earlier in the year when nude photos were being leaked by the celebrities themselves in 'whoops moments'.
The Ministry of Internal Affairs is also hot on their trail because it would appear that Franklin Emuobor also goes by the alias Franklin Baguma and hails from Rutooma, a fictitious town in Western Uganda.
Rumour has it that he obtained a Ugandan passport under his alias in 2011. Heads will roll at the passport controls office especially when the file is found and the various signatures are scrutinised.
There shall be more fire coming his way as Desire is alleged to have a very serious incurable disease called Open Leg Syndrome (OLS) that has bought her currency in various offices of power.
Victims of OLS are unable to remain vertical or clothed in the presence of power or cash. Desire Luzinda was actually born Racheal, which according to the Bible means Ewe, a female sheep. You know how sheep behave, blindly following trails without a care for where they will end up.
Raunchy costume
However, the modern day dictionary of names says that girls with that name have the potential to become philosophers. It was in high school where she changed her name to Desire, whose potential was to become an entertainer.
In as far as music, raunchy costumes, and scandals are concerned, she is doing quite well.
We are always entertained when Desire Luzinda is in the media. Right now Desire should be on suicide watch if the scandalous nature of those pictures is anything to go by.
In my opinion, she should be planning for a mega show as it is bound to be a total sell-out. We Ugandans love to gawk and that kind of scandal would make her a true star at the level of Madonna, Miley Cyrus and Lady Gaga.
Related Topics