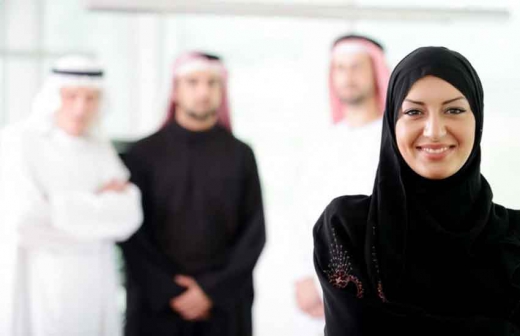 1.Qatar
In the sovereign state of Qatar, men outnumber women vibaya sana. Among a total population of about 2.5 million people, there are fewer than 700,000 women.
This is because of the number of immigrant workers who are mainly male, the vast majority are men building the infrastructure needed for World Cup 2022.
Qataris are the biggest landlords in London city given the amazing chunks of $51bn worth of real estate they have purchased, including, but is not limited to, the Shard, Harrods, Chelsea Barracks and the Olympic Village, as well having a stake in Canary Wharf.
Also, apart from having some of the richest people on the planet and boasting the highest GDP per capita in the world, mostly from exports of 77 million tonnes liquid petroleum gas from now, they now plan to increase gas production to 100 million tonnes per annum.
2. China
In China, there is a name for unmarried men aged over 30 years. The term "Shengnan", meaning "leftover men" is given to those men who are yet to find a wife.
One report says that by 2020, there will be an estimated 30 million more men than women looking for a partner. And those who can afford it, are paying dating service companies handsomely to "find" them a wife.
3.Japan
On July 22, 2016, Japanese manufacturer Funai Electric rolled out the world's last VHS videocassette recorder in Tokyo?
The production line was shut down as the one-time icon of the booming home-theatre technology can no longer compete with your flash disks, compact disks and other nanotechnology. Sigh!!
4. Colombia
Most countries in the world are named after well-known historic figures. Colombia is named after famous navigator and explorer Christopher Columbus who sailed to the New World in 1492 with his ship the Santa Maria.
The Cook Islands were named after famous English explorer Captain James Cook who toured them between 1773 and 1779. Meanwhile, voyager Vasco da Gama first to put Seychelles on the world map, naming it and the surrounding landmasses the Admiral islands.
However, in 1756, French Captain Corneille Nicholas Morphey arrived at the islands and officially declared them a French territory. He named them after Jean Moreau de Sechelles – a finance minister in France at the time.
Saudi Arabia is named Kingdom of Saudi Arabia after its Royal Family – the al-Sauds. In 1932, the nation of Saudi Arabia was established by Abdulaziz bin Abdulrahman al-Faisal al-Saud (often referred as Ibn Saud).
5. Toyota
Toyota Motor Corporation is working on a "flying car" to be used to fly the chap who will light the Olympic torch in the 2020 Tokyo games? Really?
No wonder these chaps do not have time even to do some quality time between the sheets seeing as their heads are stuck in the clouds inventing all manner of gadgets!
6.Zimbabwe
Zimbabwe President Robert Mugabe appointed his only daughter, Bona Mugabe-Chikore, to the country's censorship board? Apparently, Mrs Mugabe-Chikore studied in Singapore, and graduated with a Masters in Management, specialising in banking and finance.
Shouldn't she be managing the central bank in Harare to reverse the currency woes?
7. France
For the connoisseurs among you, remember June 10th was World Gin Day and proved more intoxicating than Germany's Oktoberfest?
A "cat serial killer" is on the prowl in Saint Pierre la Mer, in a southern France. So far the roving cat bandit has claimed more than 200 cats, both pets and strays, poisoned to death within the span of one month.
Yes, this report is authentic since it was filed by the Society for the Protection of Animals and the Association of Stray Cats that is demanding that police conduct autopsies to determine the nature of the poison that is reducing all nine cat lives to zero!
8. London
There is a new craze of nude restaurants in London, Australia and Japan? You just get naked and go out and chomp down on some lobster or something.
Of course in Japan, you must provide your height and weight data in order to book a table. Also, no tattoos allowed for the diners aged between 18 and 60. And in Japan you don't go full commando but must wear some shoestring or paper napkin. Lord take me now!!
Related Topics