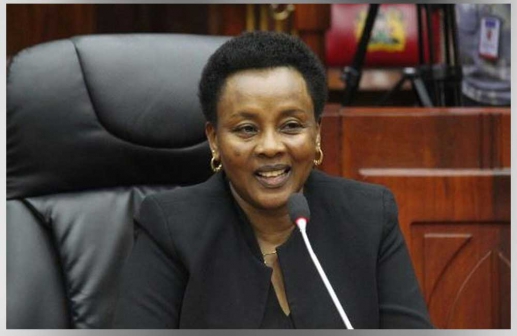 The DCJ turned down an invitation by LSK to be chief guest at LSK legal week
Mwilu was to be the chief guest at the event and had to be replaced by Nazima Malik
This would have been Justice Mwilu's first public appearance after the Supreme Court delivered its full verdict on the presidential election
The Deputy Chief Justice Philomena Mwilu turned down an invitation from the Law Society of Kenya to grace the annual event.
According to an invite by the LSK, Justice Mwilu was to be the chief guest at the weeklong event going on at the Milimani law courts.
The DCJ did not attend the function that would have marked her first public appearance since the Supreme Court gave its full reading on the presidential election petition. She quoted other commitments.
After Mwilu's declination, the LSK sought the services of National Legal Aid Services Board (NLASB) Chairperson Nazima Malik to be the chief guest.
The Supreme Court delivered its full verdict on the presidential elections petition on 20th September.
The Deputy Chief Justice along with the Chief Justice David Maraga and two Supreme Court judges; Isaac Lenaola and Smokin Wanjala voted to annul the victory of President Kenyatta in the August 8th elections as was declared by IEBC.
The LSK legal week will run until September 29th and lawyers will be volunteering to offer free services to those in need of their legal service (pro bono). The public is urged to take advantage of the event and seek free advice.
Related Topics