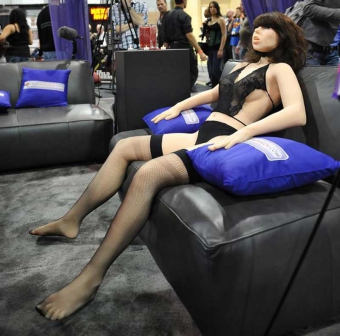 An inventor has designed a sex robot that caters to men's' needs by responding to the horny user's grunts and groans.
The "male-oriented sex paraphernalia" is fitted with a microphone and an analyser which "determines the intensity and frequency of the audio signal".
Lusty men are invited to place themselves inside a "hollow tubular body" which can be fitted with various "modules" to change the sensation depending on personal preference.
The robot then analyses the man's groans of pleasure and excitement and tailors its rhythm and vibrations in response.
"Despite the enormous market potential, most of the sex paraphernalia available nowadays are female-oriented and, no doubt that, the need of male are greatly overlooked."
Kinky designer Wai Kin Yeung said he believed his device would be a success.
Yeung has been given a patent for the design and imagines releasing a range of "modules" to go with the robot.
Related Topics