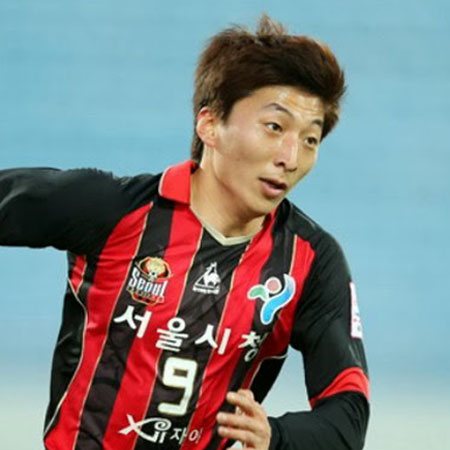 Player Park Eun-Seon in action.            Photo:Courtesy
Controversy is brewing in the South Korean women's professional soccer league, after teams began to question the gender of star player, Park Eun-seon.
This comes as a surprise, because the 6-foot, 170 pound soccer player has been around the league for nearly a decade and no one has questioned her gender before.
Park plays for Seoul City Hall, and has represented Korea internationally at the 2003 World Cup in the United States and the 2004 Olympics in Athens. Seoul City Hall had successful season and finished in second place, and Park led the WK-League with 19 goals.
There have been talks that teams are planning to boycott and have raised eyebrows on the "authenticity" of Park as a woman. Teams claim that it is a safety issue to the much smaller players that make up the majority of the league, saying they fear that the physically dominant Park will injure others, according to the Korea Times.
No word has been said yet about the possibility of a gender test, which usually measures levels of testosterone in an athlete.
Source:I Am KoreAm
Related Topics